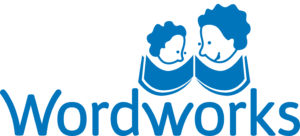 Wordworks is a South African non-profit organisation that focuses on early language and literacy development in the first eight years of children's lives. Since 2005 we have worked in under-resourced communities with those adults best positioned to impact on young children's language and literacy development – parents and caregivers, family and community members, home-visitors, early childhood development practitioners and Grade R to Grade 3 teachers.
We offer resourced-based training and mentorship for four early language and literacy programmes:
In parallel to our training and capacity building we develop, produce and distribute innovative, high quality, multilingual user-friendly teaching and learning materials to support early language and literacy learning. These materials are available to those who train with us, and selected resources can be downloaded from our website.   Wordworks has also contributed to knowledge development in the field of early language and literacy learning through publications and presentations at conferences. We gather and share evidence on the reach and effectiveness of our programmes in order to ensure that our work is responsive to learning, and contributes to research on early language and literacy in the South African context.