Grade R and Grade One children, who attend the Ready, steady…read and write programme at a number of schools in the Western Cape, enjoyed their graduation events  and end of year parties.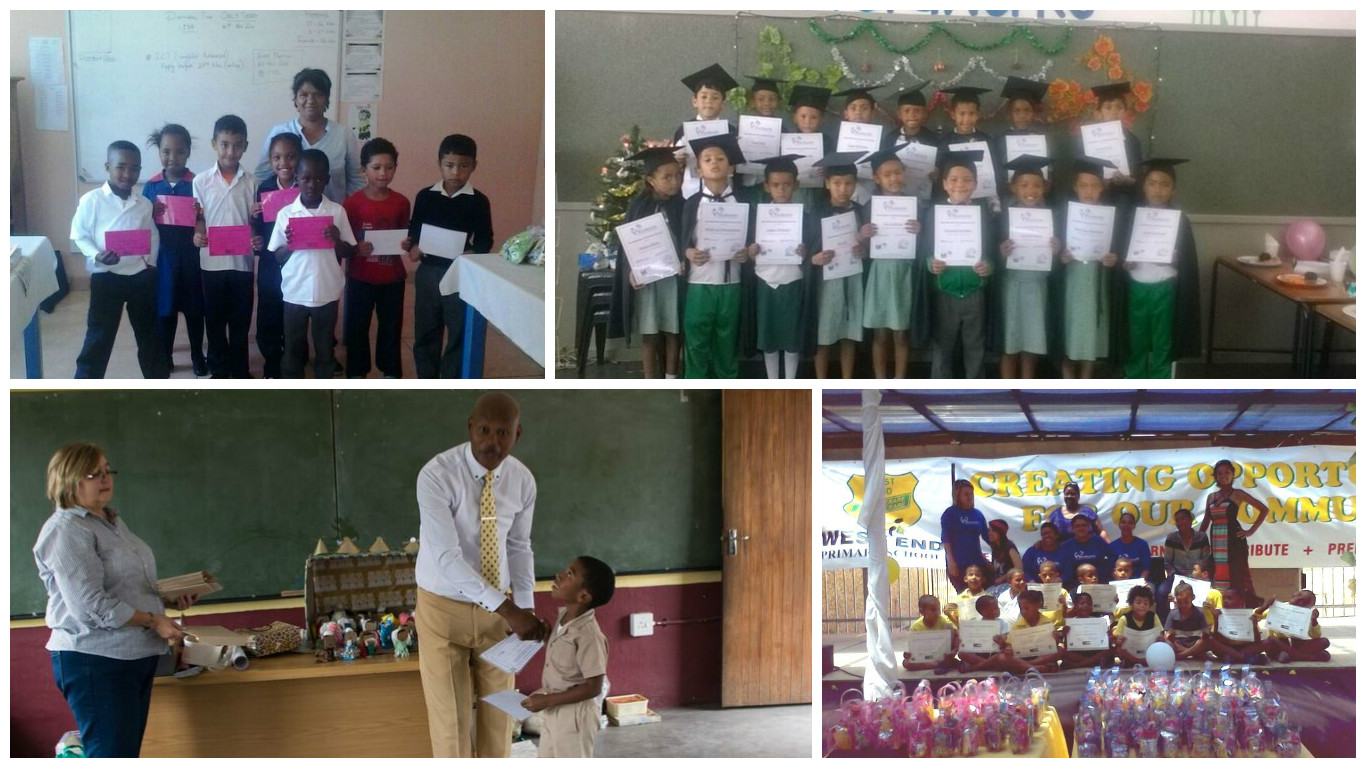 Each event  had its own flavour, and was arranged, catered for and funded by the dedicated volunteers who work with the children during 2015.
Ready, steady, …read and write in 2015
66 schools and 17 partner NGOs participated in the programme.
697 volunteer co-ordinators and tutors worked with 2951 children who attended weekly lessons.
I have noticed a steady improvement in reading, writing and language but the biggest boost has been the pupils self-confidence – 'I can do it!' Their enjoyment says it all.