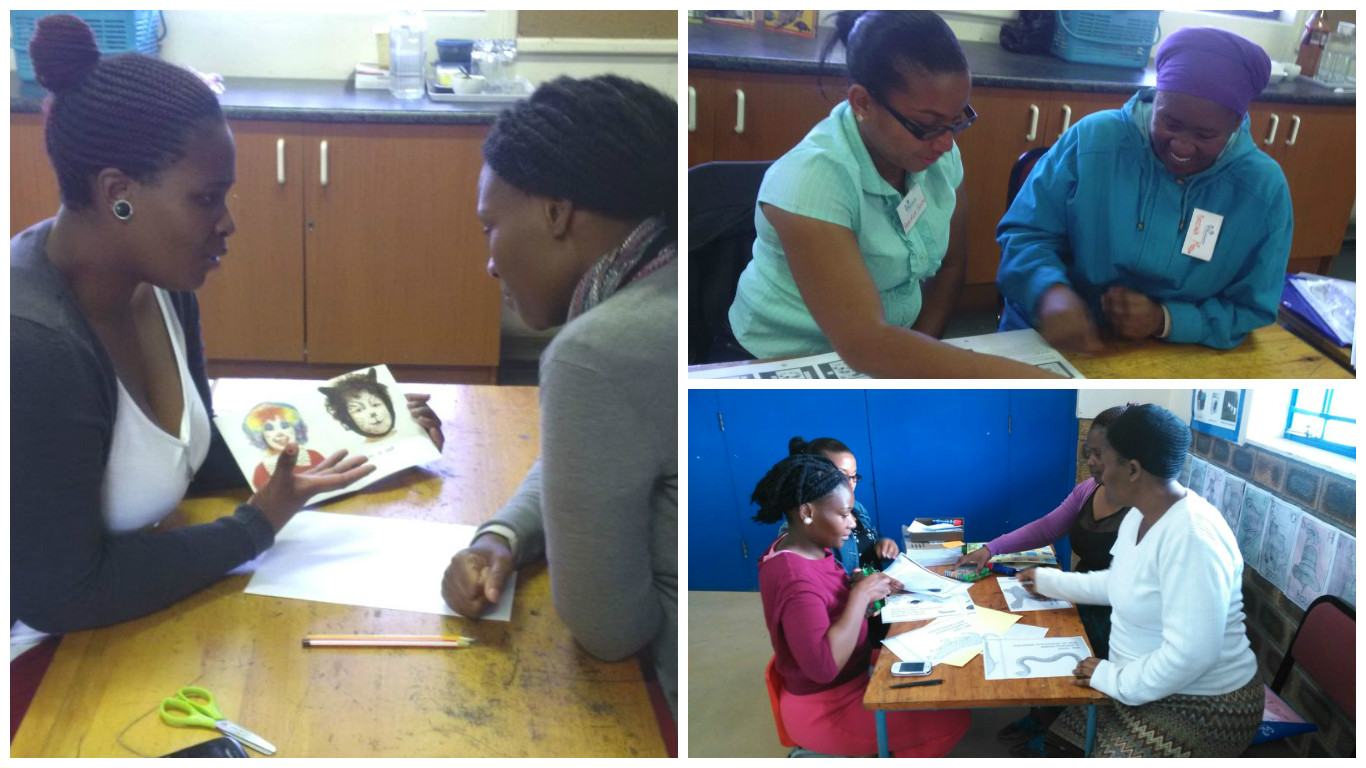 "I never knew that reading stories to your child, as well as drawings, can help the child's written and oral language."
Four new volunteer tutors at Liwa Primary School in Nyanga enjoyed their training on the Wordworks Ready, Steady… Read and Write (ELP) programme in September. 20 learners were assessed and 16 were chosen to be part of the programme. Each volunteer has four learners to work with.
Parents were also excited about how they could use the programme with their own children: "Before I didn't know where to start when teachers say we must help our children at home".