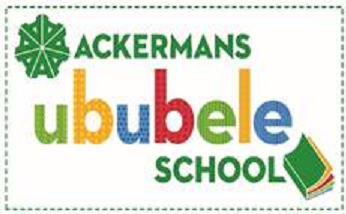 In October, Wordworks met with six schools (Gardenia, St Augustine's, Belhar Primary, Siyabulela, Moshesh and Zimasa) on the Ububele Project to discuss and plan for the implementation of our Home-School Partnership Programme (HSPP). We are delighted to be working with these schools!
About the Ububele Project
Ackermans wants to give back to its communities in the most sustainable and long-term way – nurturing a love for reading and learning in the next generation of leaders. On 24th January 2015 the Ackermans Ububele Schools was launched in 13 schools and educare centres. Since then 34 educators have utilized the programme in their classrooms with their learners.
Parents and caregivers also have an important role to play in supporting early learning. They are eager to help their children, but often need to be offered knowledge and skills. In 2016 the Ackermans Ububele Schools' programme will start with workshops aimed at empowering parents and caregivers with the necessary knowledge and skills to support their child's learning. Through the programme, the school realizes that parents and families are the child's first teachers and have a huge role to play in developing early literacy. By gaining a fresh appreciation of the important role they have to play, parents' confidence and self-esteem are also built.
In many instances parents and caregivers who attend, gain confidence and become leaders in their communities and their children make significant progress at school. Ackermans believes that in the Belhar and Langa clusters where the Ackermans Ububele Schools operate, this will also be the outcome over and above improvement in early childhood development. Nal'ibali is also a partner in this project.
Click here to read more about the Ackermans Ububele Schools Project.