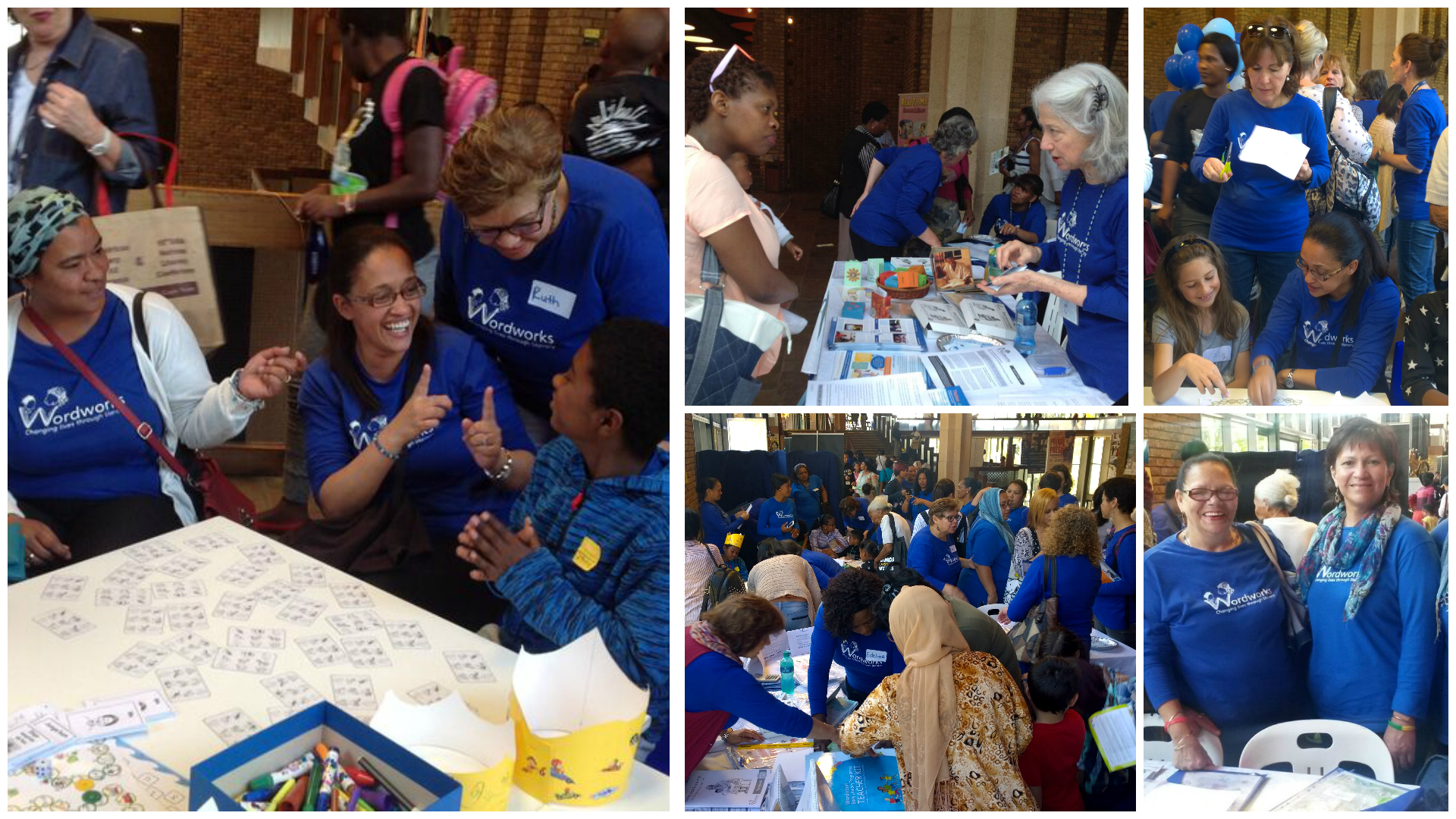 The Wordworks team enjoyed the opportunity to reflect on our work, to learn from others in the field, and to renew connections at the annual Reading Association of South Africa (RASA) conference held at the Baxter from 2 – 4 September.  We made two well received presentations, the first focusing on what we have learned about "The journey from spoken to written language"; and the second, looking back on ten years of "Supporting Early Literacy: celebrating the role of Grade R teachers, families and communities."
To round off the conference, we worked together with RASA and other literacy organisations to create a Family and Community Literacy Day on Saturday, 5 September. The aim was to ignite imagination and inform our community about what is possible in the literacy arena. There were many events as well as stalls for parents, creche assistants, librarians, literacy tutors, primary school teachers, and of course, the children accompanying them.
The Wordworks stall attracted many visitors and we thoroughly enjoyed sharing our work with adults concerned to give their children the best start.  We especially thank the over sixty Wordworks volunteers who so willingly shared their time and experience with our visitors and  played literacy games with the little ones.  Please scroll through our facebook album to get a sense of the excitement of the day: http://on.fb.me/1OgP3Vs
Congratulations to the RASA conference organisers for an inspiring week!