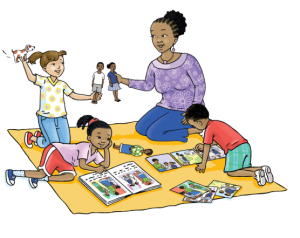 The Stellar Home Language programme is for Grade R teachers working with 5–6 year old children. The programme is designed to strengthen language and emergent literacy in Grade R classrooms. It is interactive, activity-rich and CAPS-aligned and is built around a 2-week storybased framework. Wordworks trains trainers to offer this resource-based programme to Grade R teachers. The teacher training integrates theory and practice, giving opportunites for reflection and planning. It deepens teachers' understanding of the vital role they play in building language and literacy, and equips them to partner with parents.
Click on the picture below to access the information sheet.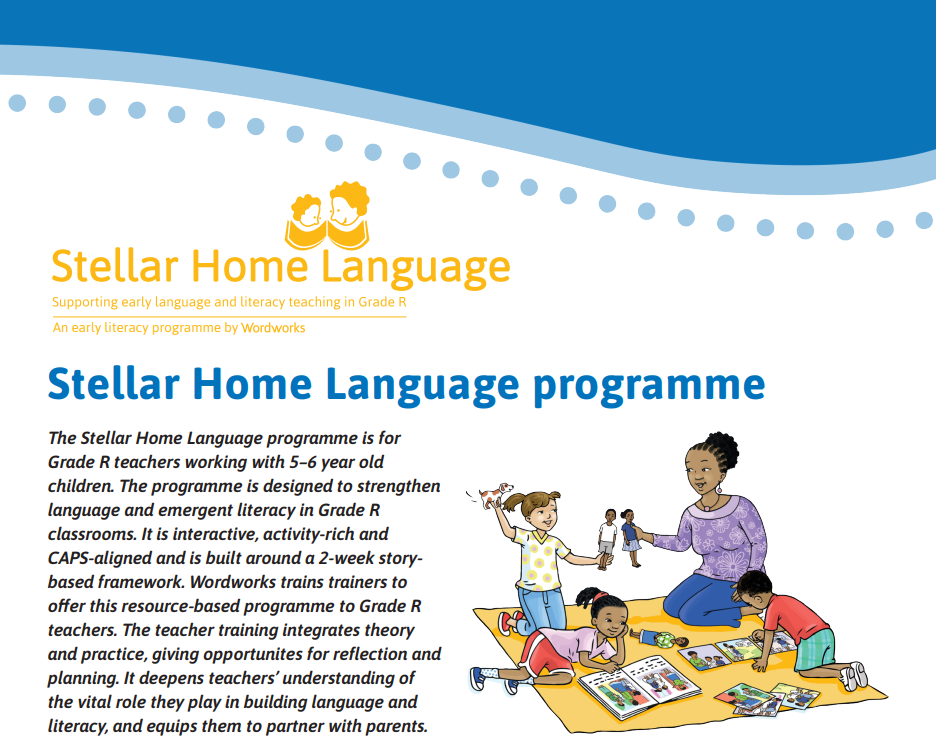 New Stellar Teacher Guides!
Did you know that Wordworks has produced new teacher guides for the Stellar Grade R Home Language programme?  The eight guides now each include a full two-week cycle of whole class and rotation group activities for well-balanced, creative and effective Home Language lessons.  All the activities are centred around a story, and build strong oral language, encourage emergent reading and writing, and build phonological awareness and letter-sound knowledge.  If you already have Stellar story packs you can update your file with these new guides. 
Also, newly added – the Stellar teacher's guide for parent meetings – share Stellar principles with parents and resource them to informally support their children's early language and literacy at home.  If you do not have your own Stellar materials, you could order a complete Stellar teacher's box.  Available in Afrikaans, English and isiXhosa.
Click here to download the Stellar catalogue.
Click here to download the Stellar order form.
Special note for those interested in Stellar Grade R Training:
If you are currently a Grade R teacher/practitioner, please provide the name of your school/ centre, district/ area, province.
If you are in the Western Cape, we can refer you to one of our NGO training partners or to the relevant WCED District as they will be offering emergent literacy training in the province.
If you are in the Eastern Cape, we can refer you to one of our NGO training partners.
If you are not a Grade R teacher/practitioner, please briefly describe your interest in the programme.