Each year, thousands of women use Wordworks programmes at their schools and ECD centres, and in their homes as teachers, parents and volunteers. These grandmothers, mothers, daughters and sisters have decided to make a positive contribution to the development of early literacy in their communities. 
We share the stories of just some of these amazing women. 
We salute you, and are proud to be associated with you!
LOOK OUT FOR OUR 2022 EARLY LITERACY CHAMPIONS!
Early Literacy Champions 2019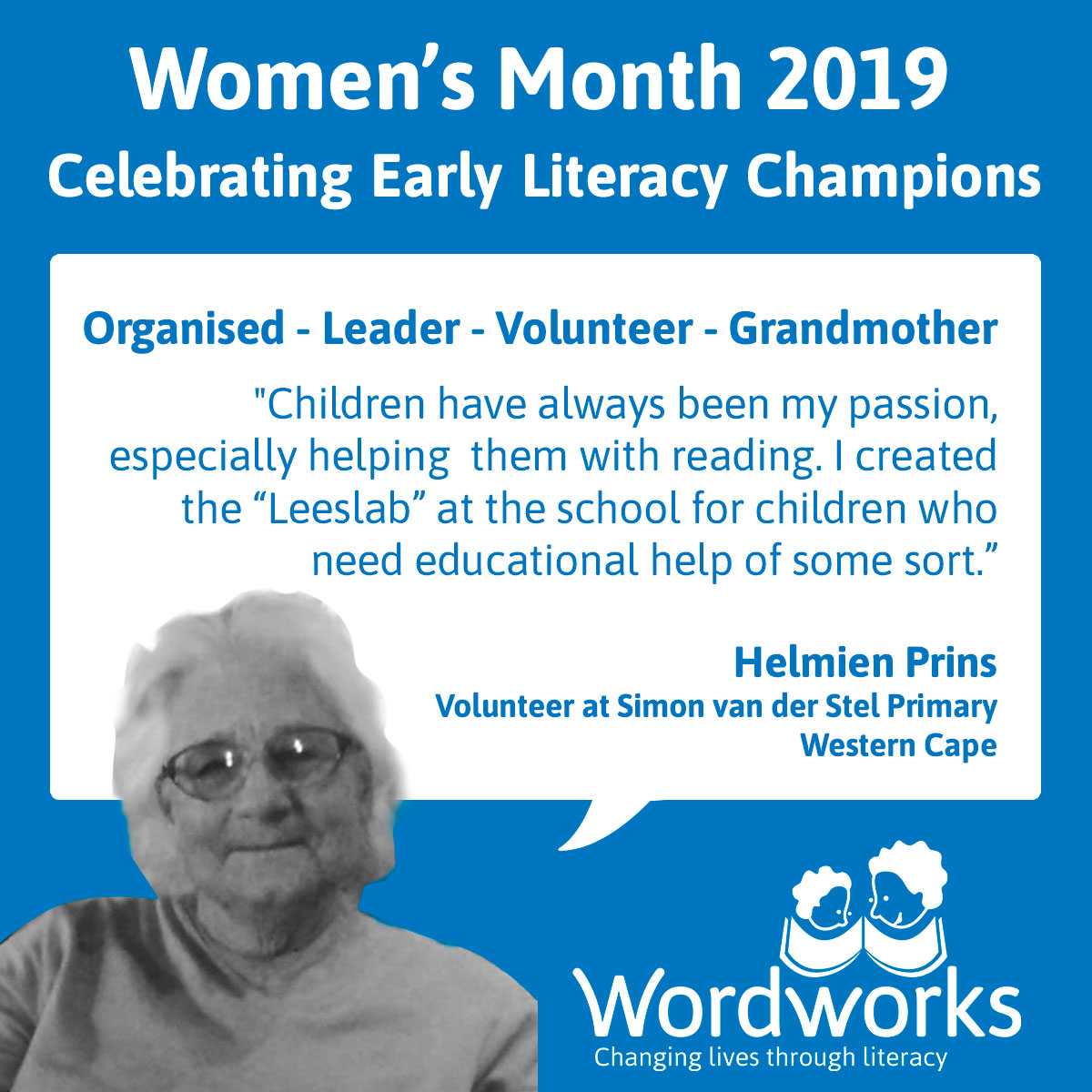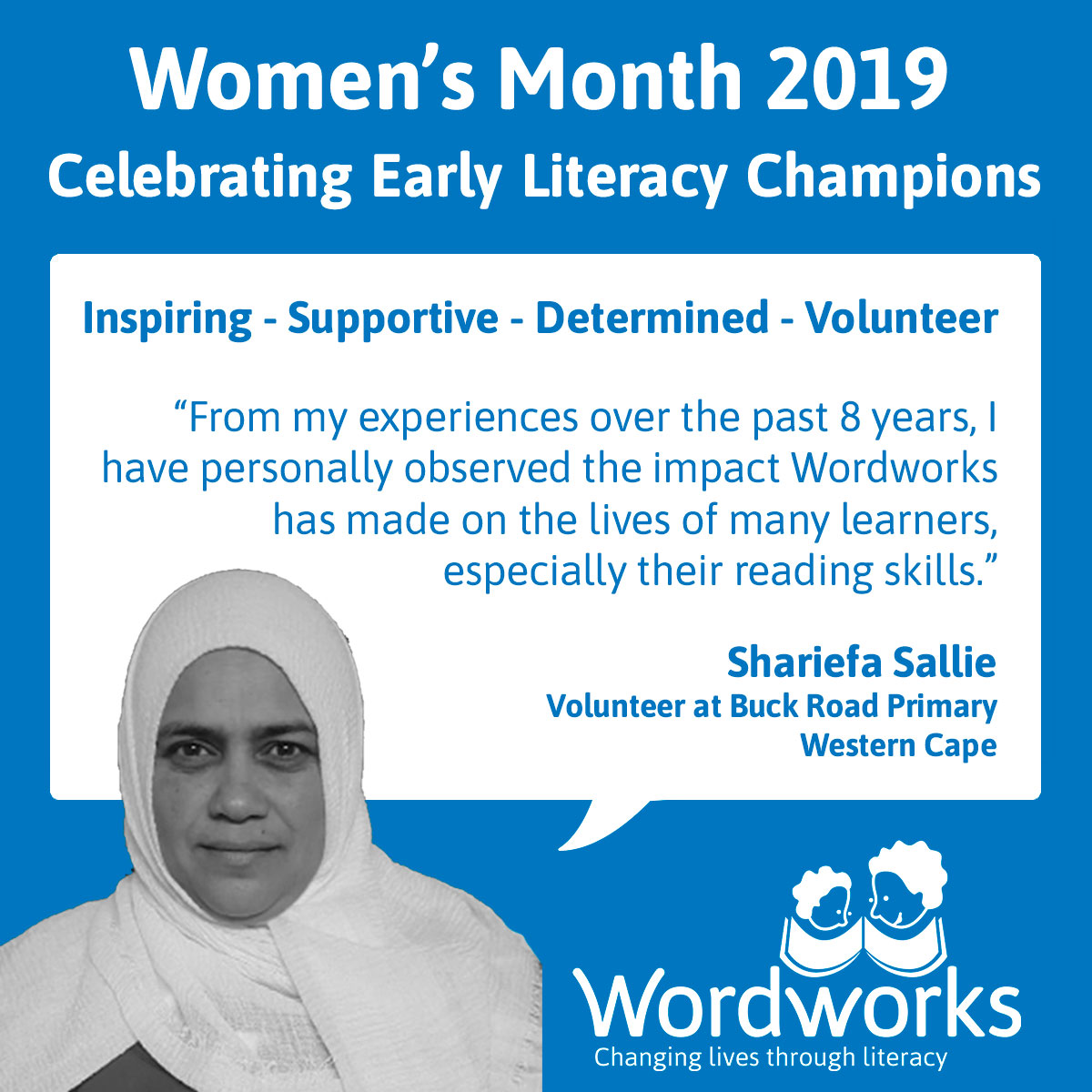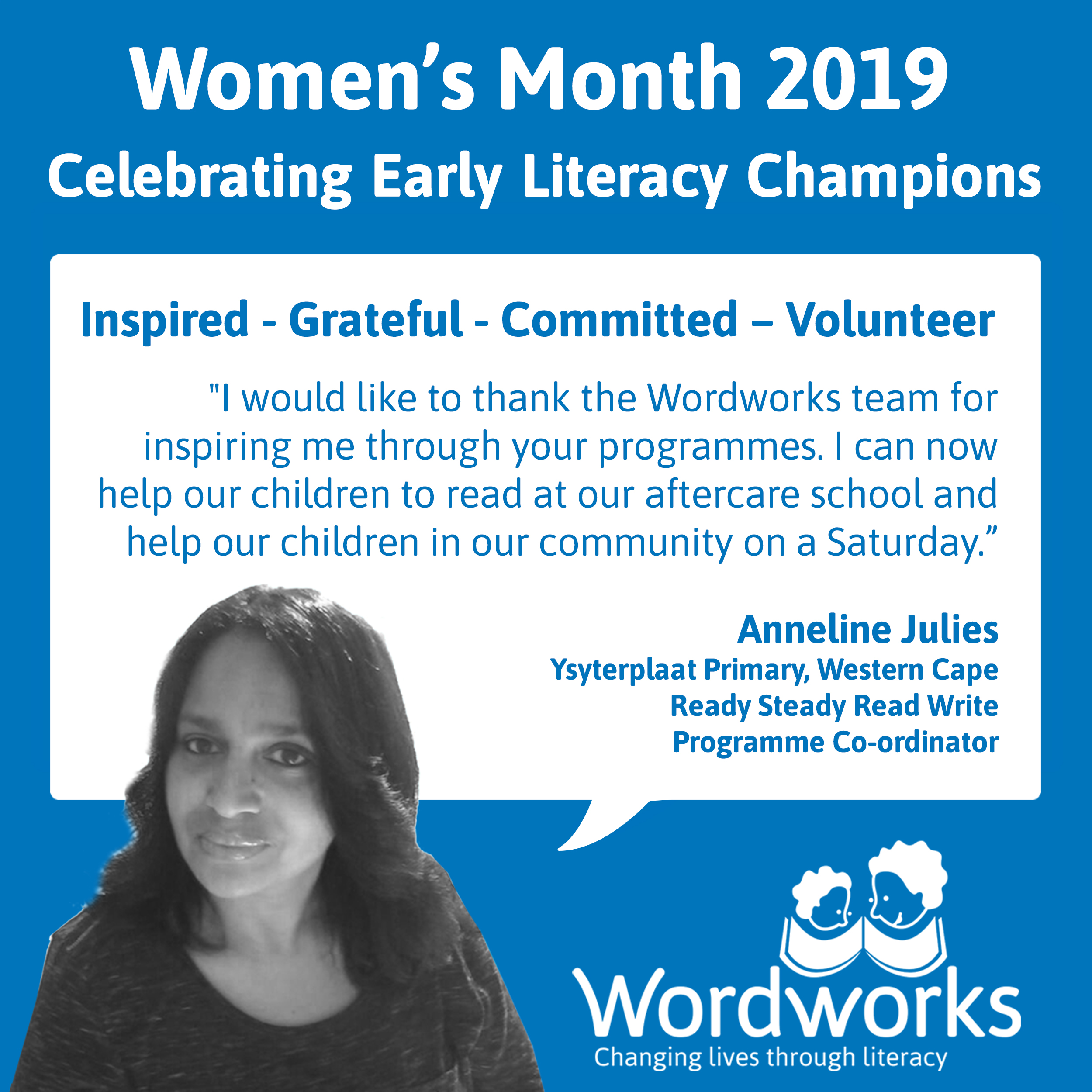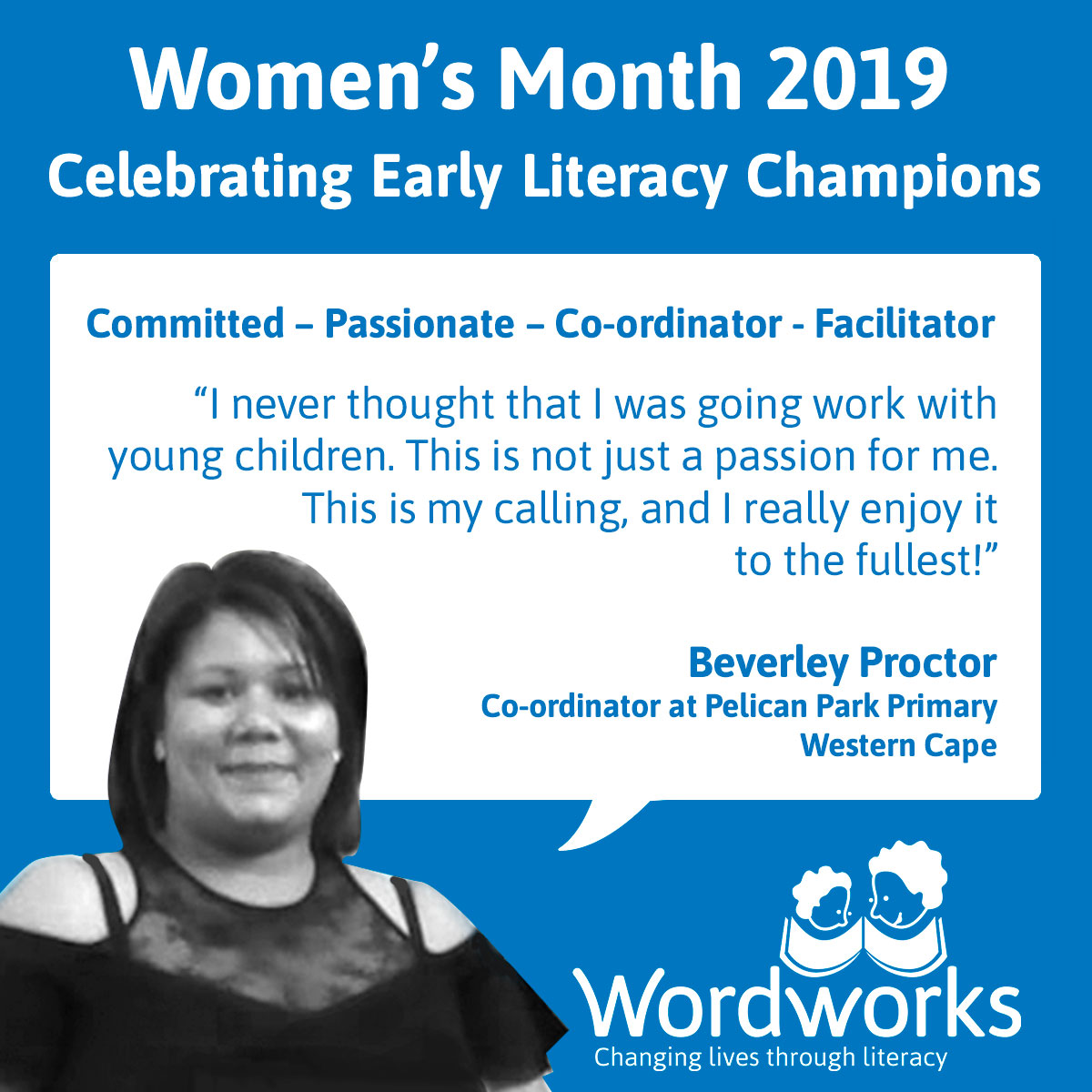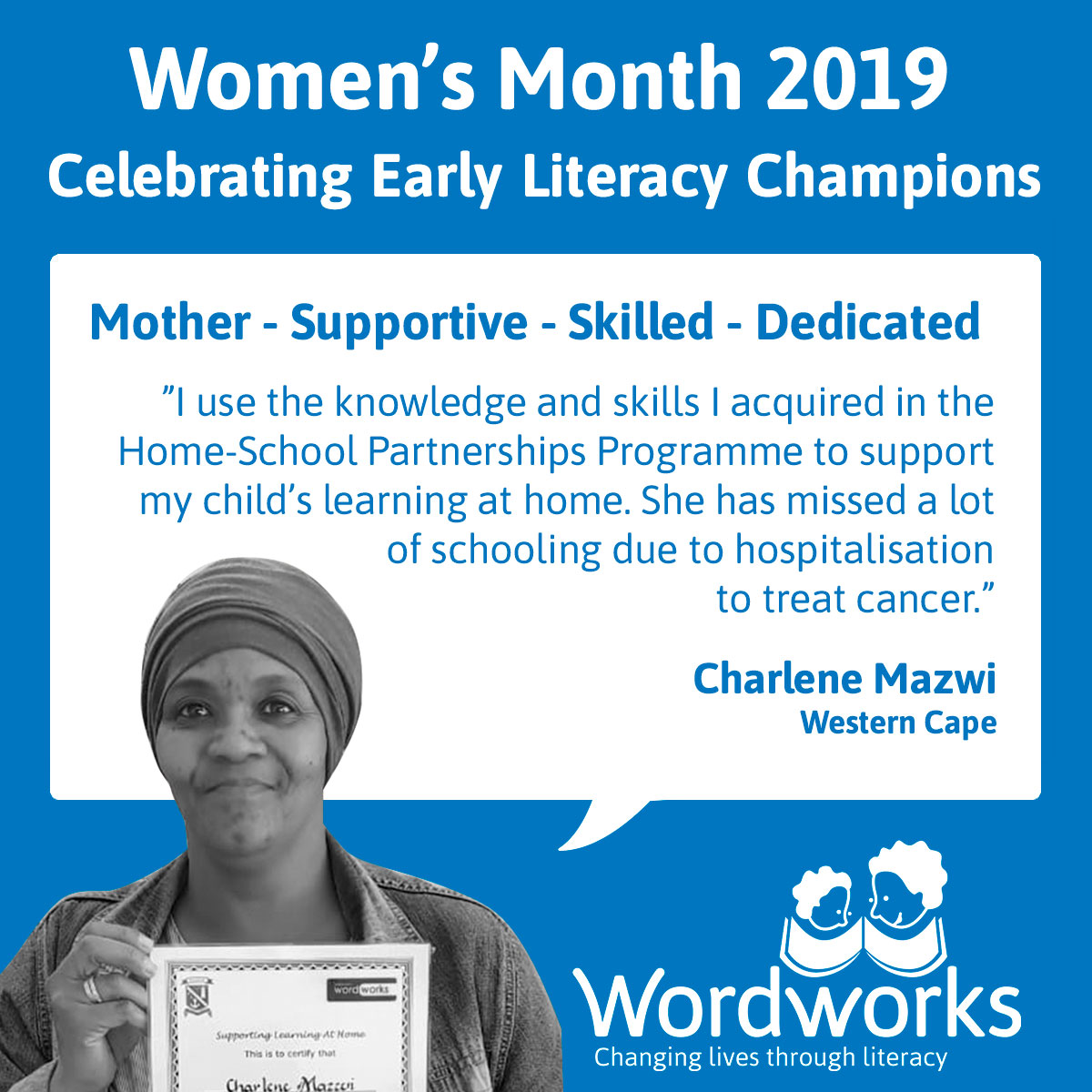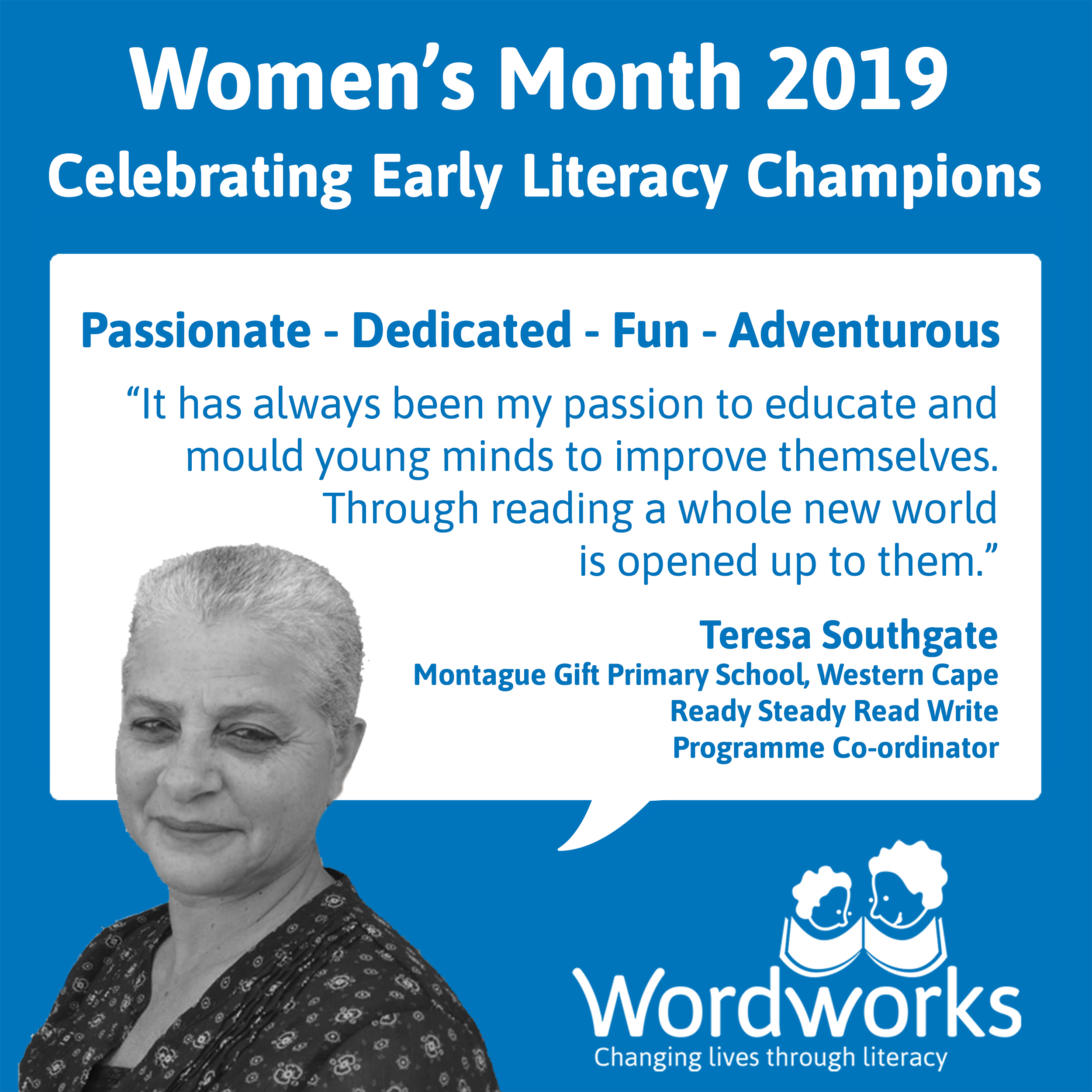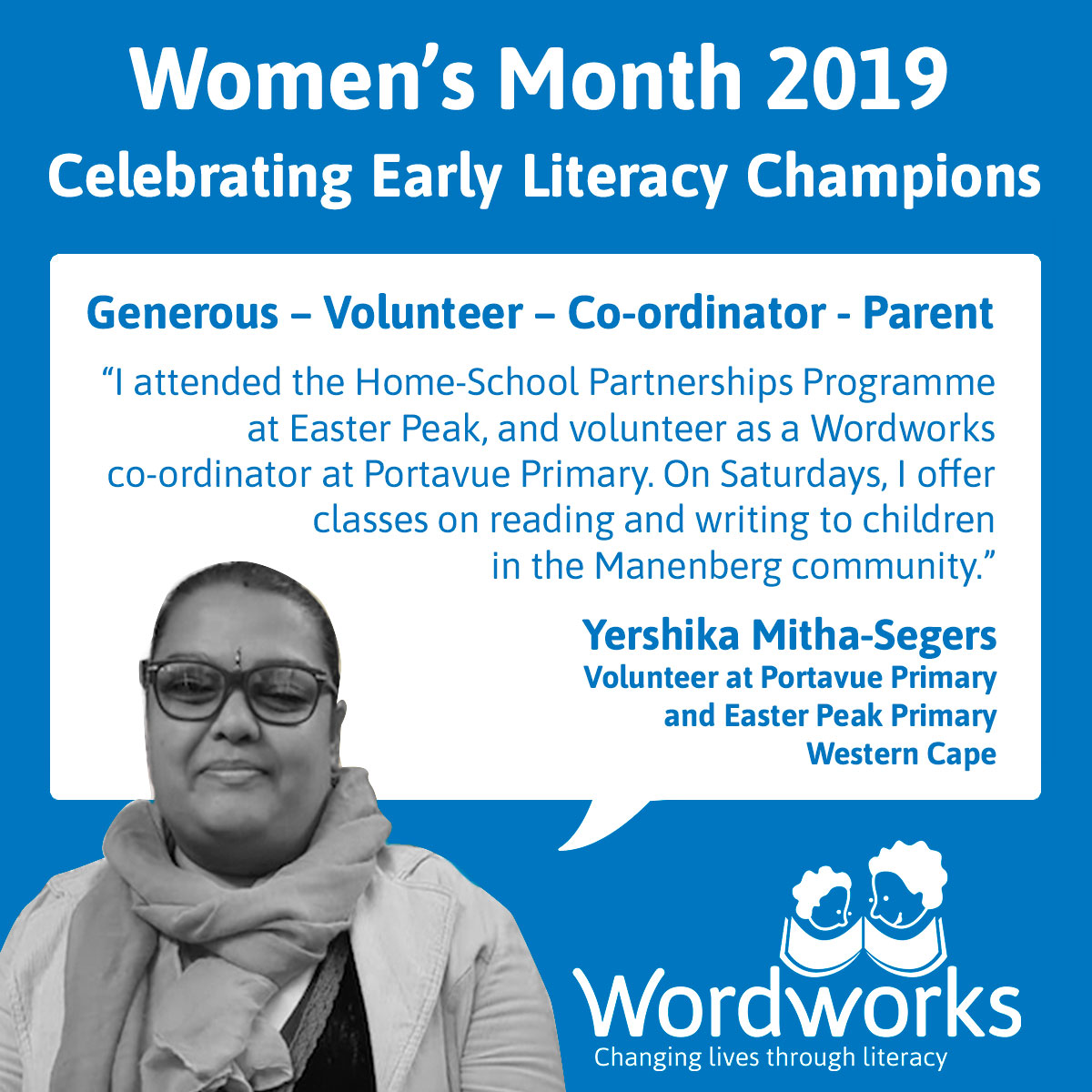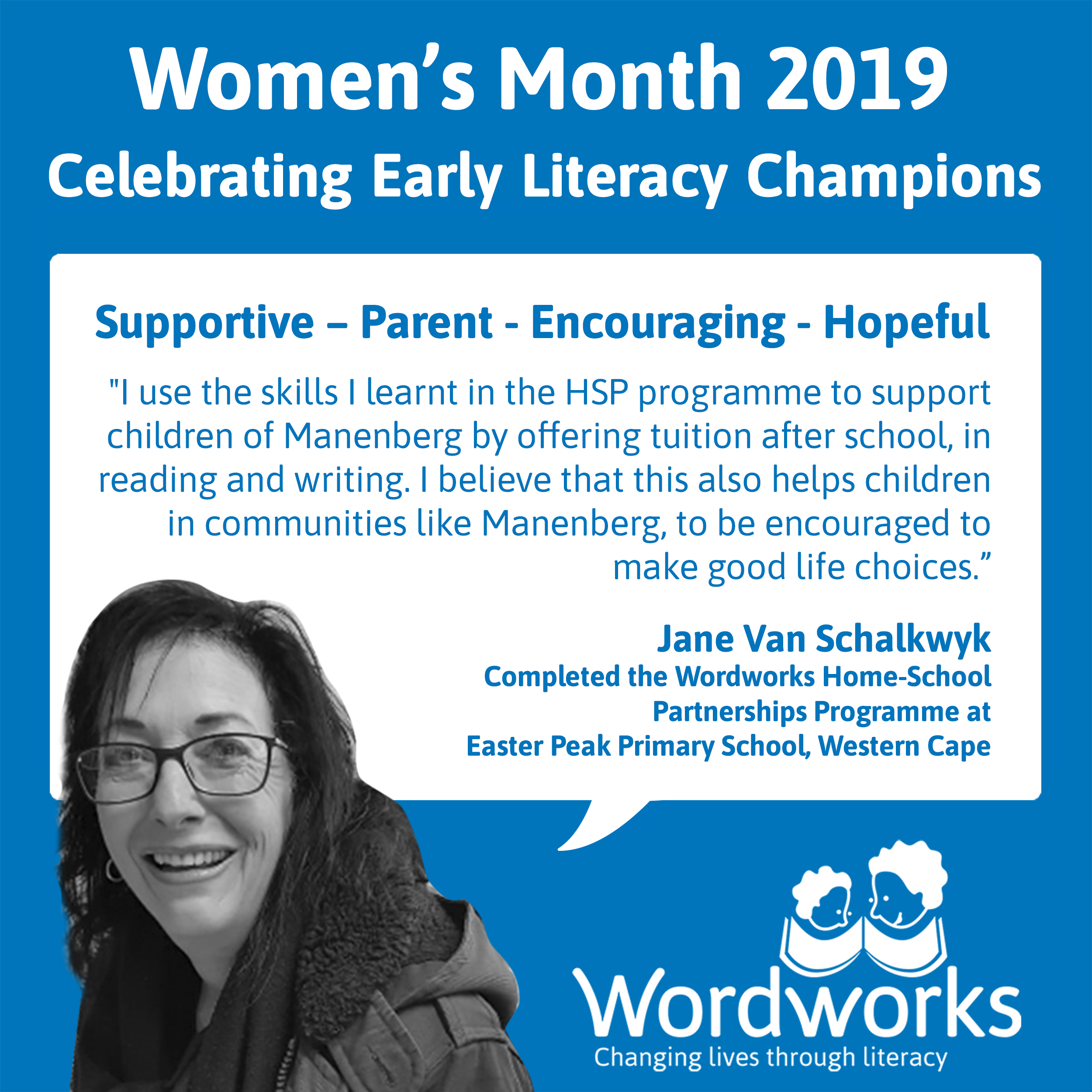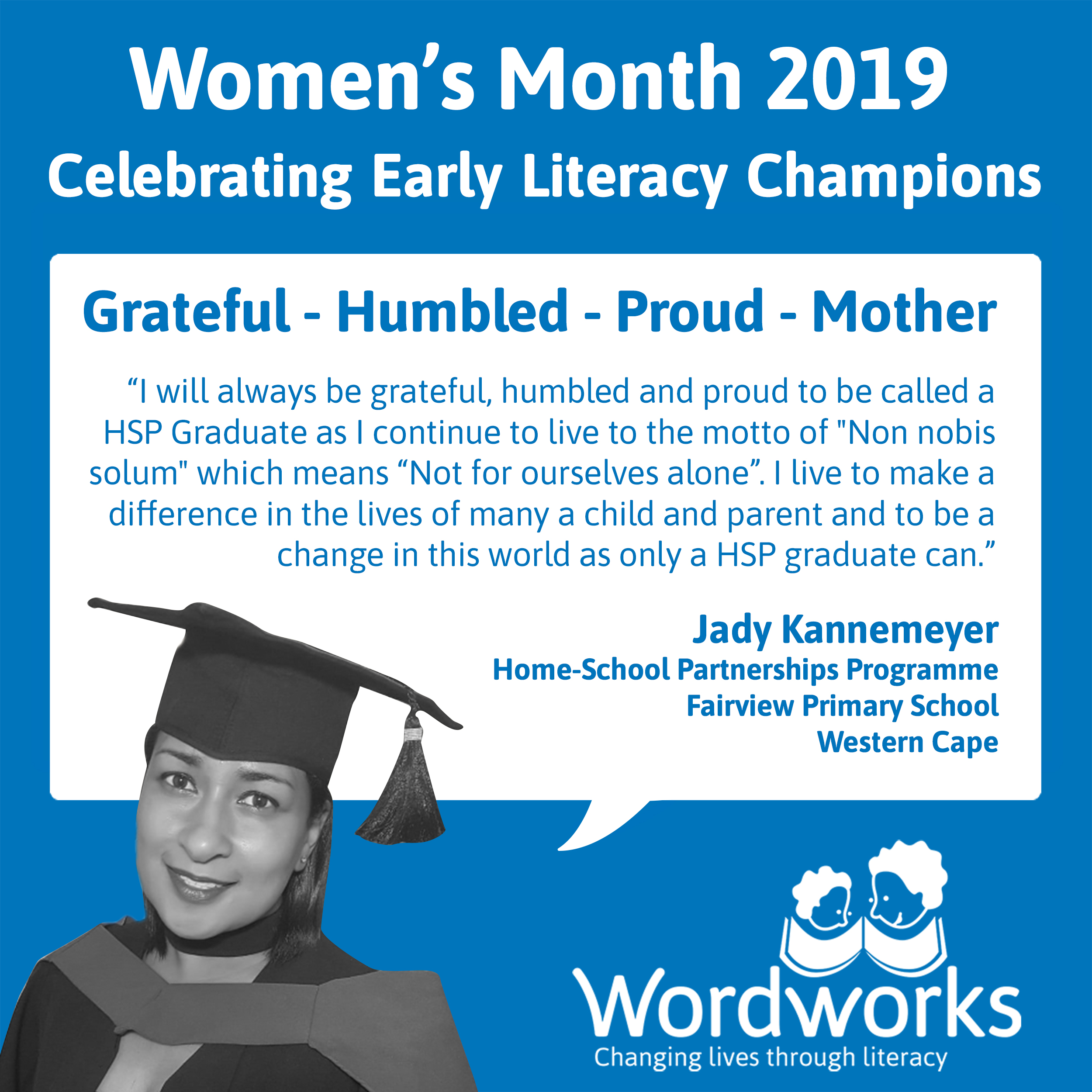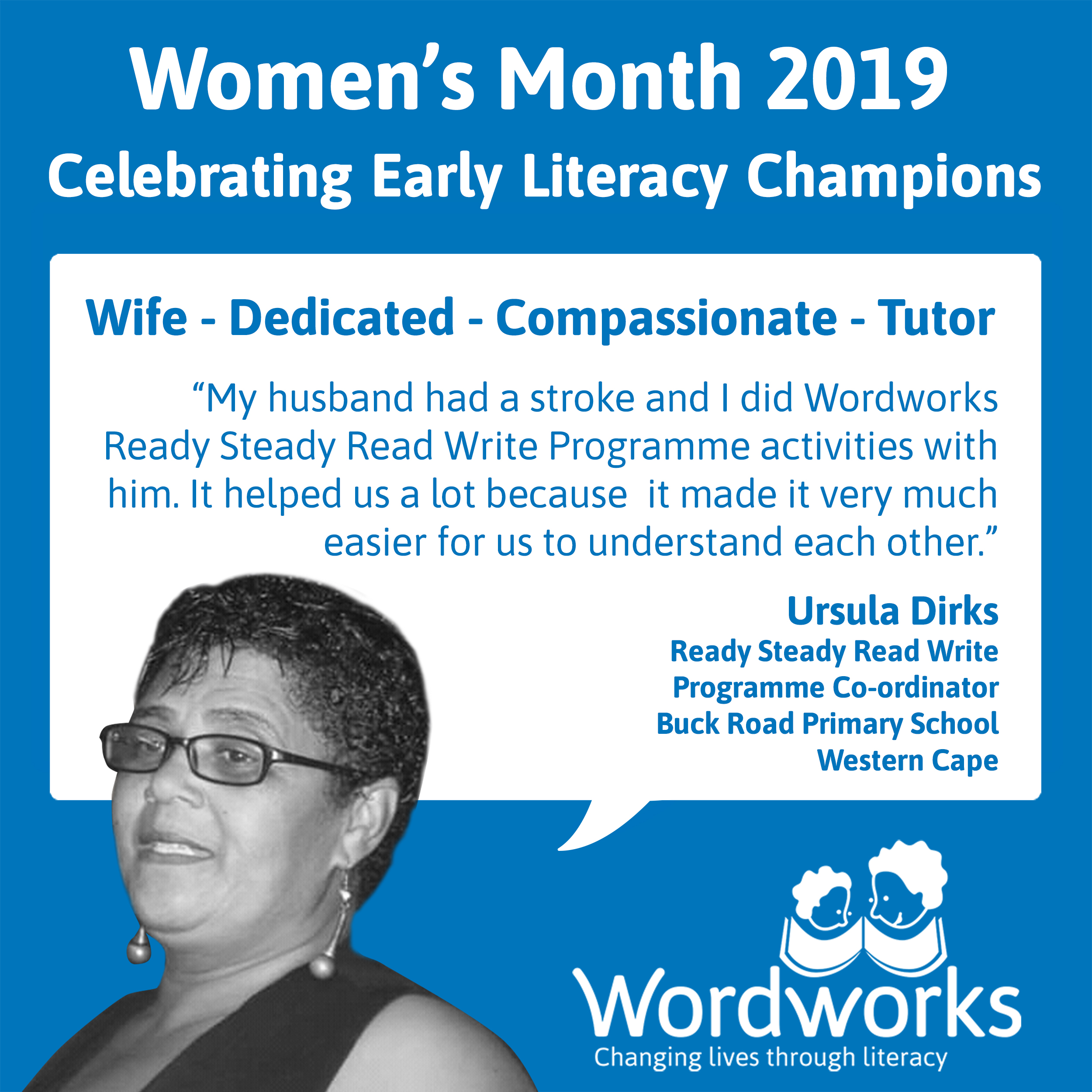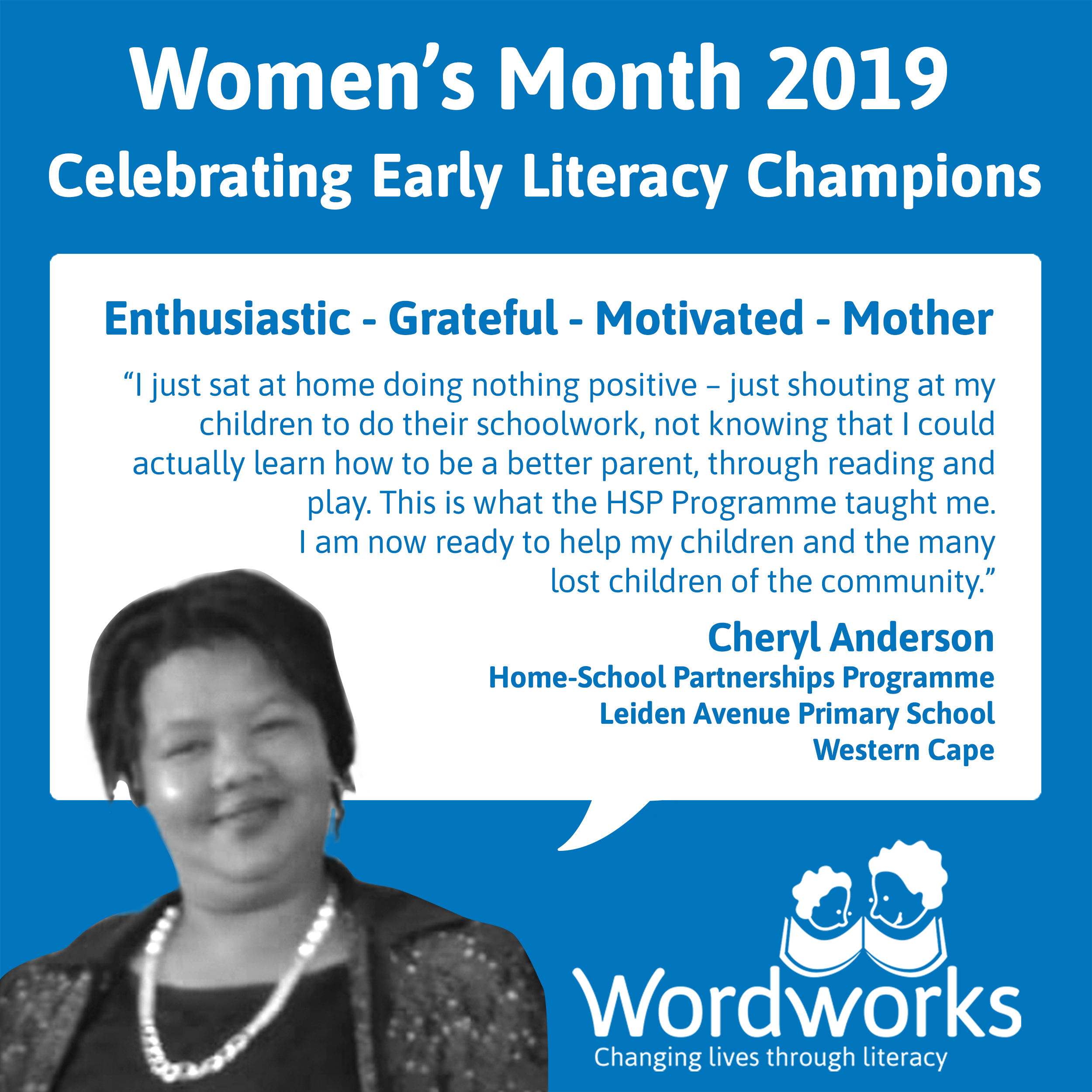 Early Literacy Champions 2018
We celebrate Early Literacy Champions in our network that bring energy, generosity of spirit, knowledge and insights to changing lives through literacy. There are so many women who have contributed to early literacy through our programmes with great dedication and passion!  We were not able to introduce all of them in this round, but we know that those who we have featured will inspire you.
Click on each picture to read more about these early literacy champions