Young people continue to create change!
The WCED @HomeLearning Programme in partnership with Year Beyond (that provides experience for unemployed youth, referred to as 'Yeboneers'), are using our TIME programme materials as one of a number of activities that are being used in the communities and schools.
The Yeboneers are conducting the TIME sessions in a number of communities in Winelands, Eden Karoo and West Coast.
As one of many activities, mentors support Yeboneers to run parent/caregiver workshops, one which includes doing practical TIME activities with them. This assists them in understanding the materials, after which they will be able to support children with the activities. The Yeboneers work directly with the children in the community and also run specific TIME sessions at schools, which children attend voluntarily.Read More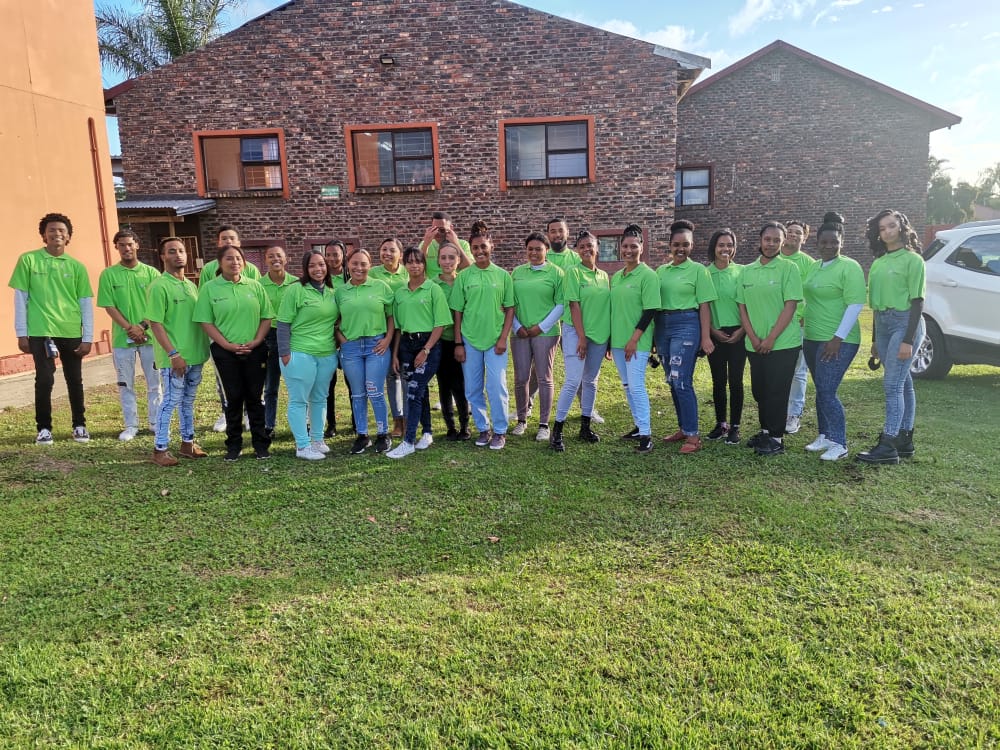 Here at Wordworks we're celebrating Mother's Day alongside all of you!
Today we are shining light on how engaging in literacy activities with your child enhances that special bond!
Mem Fox said that "The fire of literacy is created by the emotional sparks between a child, a book, and the person reading."  To all the mothers out there – may the literacy fire between you and your child always remind you of how special you truly are.
Some mothers in the WW team shared how reading together has brought them closer to their children:
Jacqui says "Reading with my children has, and always will be, my most treasured time spent with them. No matter what kind of day we've had, when we start reading, the world somehow feels different … lighter and happier. Working at Wordworks has taught me that there is no greater gift that we as mothers can give our children, than the gift of reading. It not only benefits our children's educational journey, but it feeds their souls and opens their minds to a world of magic and unlimited possibilities. "Read More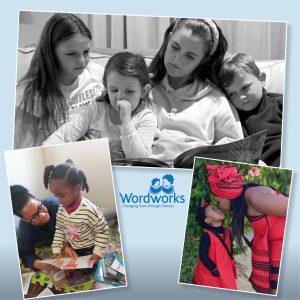 Wordworks without borders!
Jo Labouchere has been doing various projects with Wordworks for 11 years. She has widened the spread of our work and taken our programmes  to teachers in Zimbabwe, training them on the Wordworks Ready Steady Read Write and Stellar Home Language programmes since 2017. Post-Covid, she went back to conduct in-person Stellar training with 40 teachers. 
Jo says, "It was so exciting to be able to visit the teachers of Zimbabwe and Zambia again after two years' delay.  Many of the teachers travelled far to attend the training."
During the past two years Wordworks has updated the Stellar material with new activities, which now cover a full year of literacy teaching. The participants were so excited to see the new materials and realise that they now have a full years' literacy programme.Read More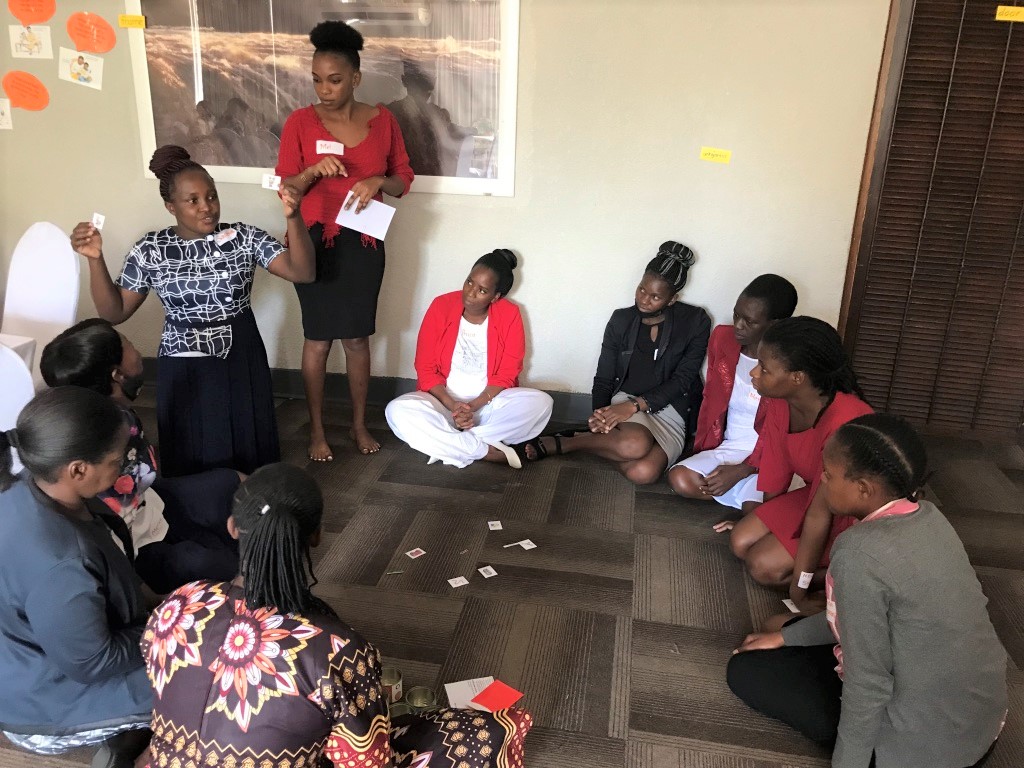 A school of opportunities.
This week we feature another long-term partner of Wordworks (WW). Zwaanswyk Academy has been running the WW Home-School Partnerships (HSP) programme since 2015!
This year they hosted yet another heart-warming graduation for parents and caregivers that completed the programme.
In the HSP programme, teachers are trained to run a series of workshops over eight weeks to empower and inspire parents and caregivers of children aged 6 to 8 years to support informal and fun learning at home.
Two of the current teachers have been facilitators since this school began running the programme.
Even though the programme is targeted at mainly parents, a Grade 4 teacher from the school attended the entire course because she felt that as a mom, there are always things to learn and ways to improve her child's literacy skills.
Another mother attended the course through the encouragement of her husband, who had attended the course 6 years ago and was still reaping the rewards.Read More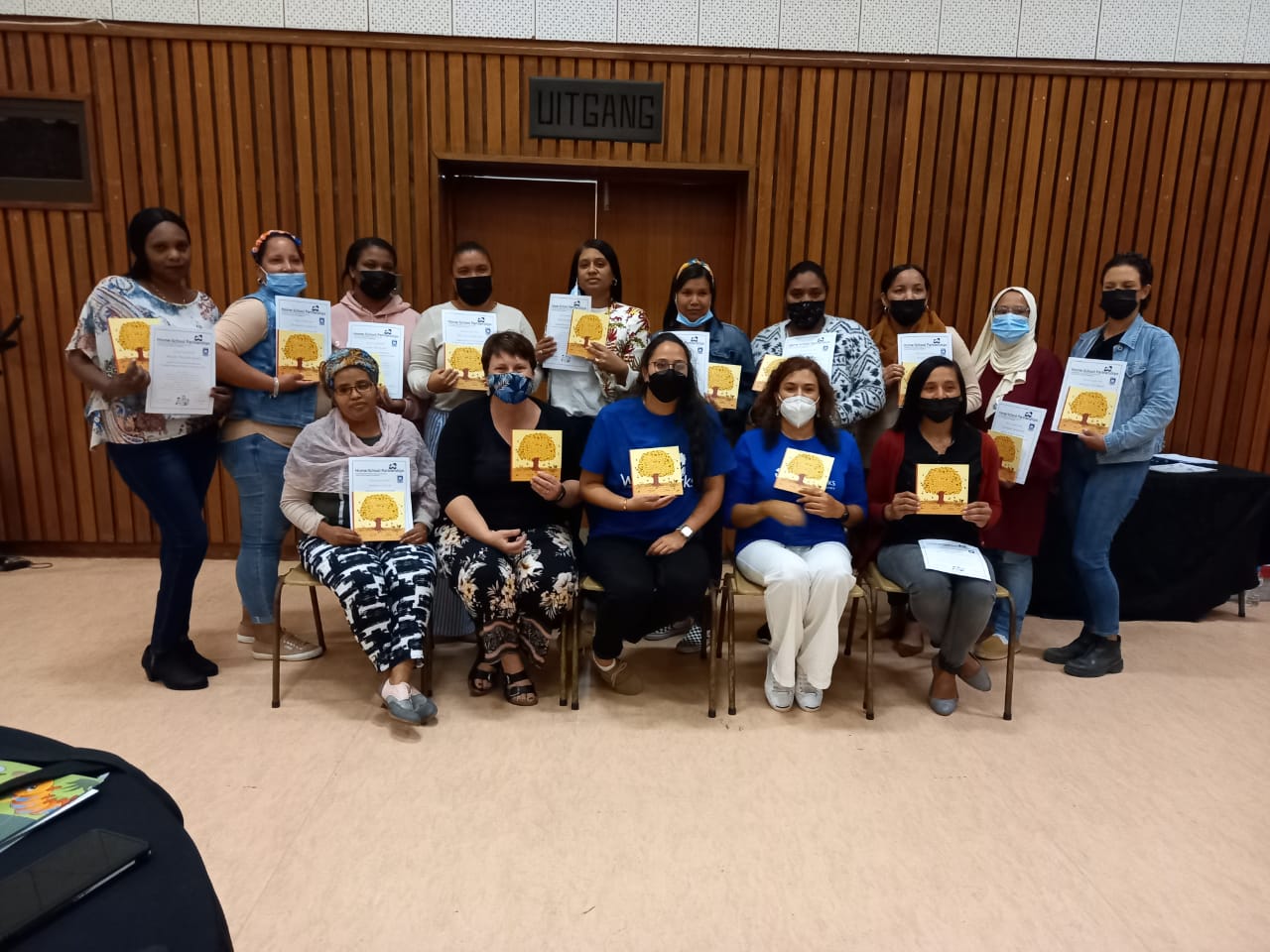 This week it's double the story!
Prince George Primary School and Valhalla Primary have recently celebrated the completion of the Wordworks Home-School Partnerships (HSP) programme.! The programme was conducted for teacher assistants at Prince George, and parents at Valhalla. The HSP focuses on sharing  skills that enable participants to incorporate supporting children's learning  at home, in a fun and comfortable way. 
With their forward thinking, Prince George knew that programme could be beneficial in the classroom as well. 12 teacher assistants (TA's) that were working at the school were recruited for the programme. The teachers at the school, who had developed a caring relationship with their assistants, believed that the TA's would gain new skills. 
A woman who assists at Lavender Hill High School took part in the programme because she had noticed that older learners tended to struggle with reading and she took it upon herself to broaden her insight of reading in order to help her students.Read More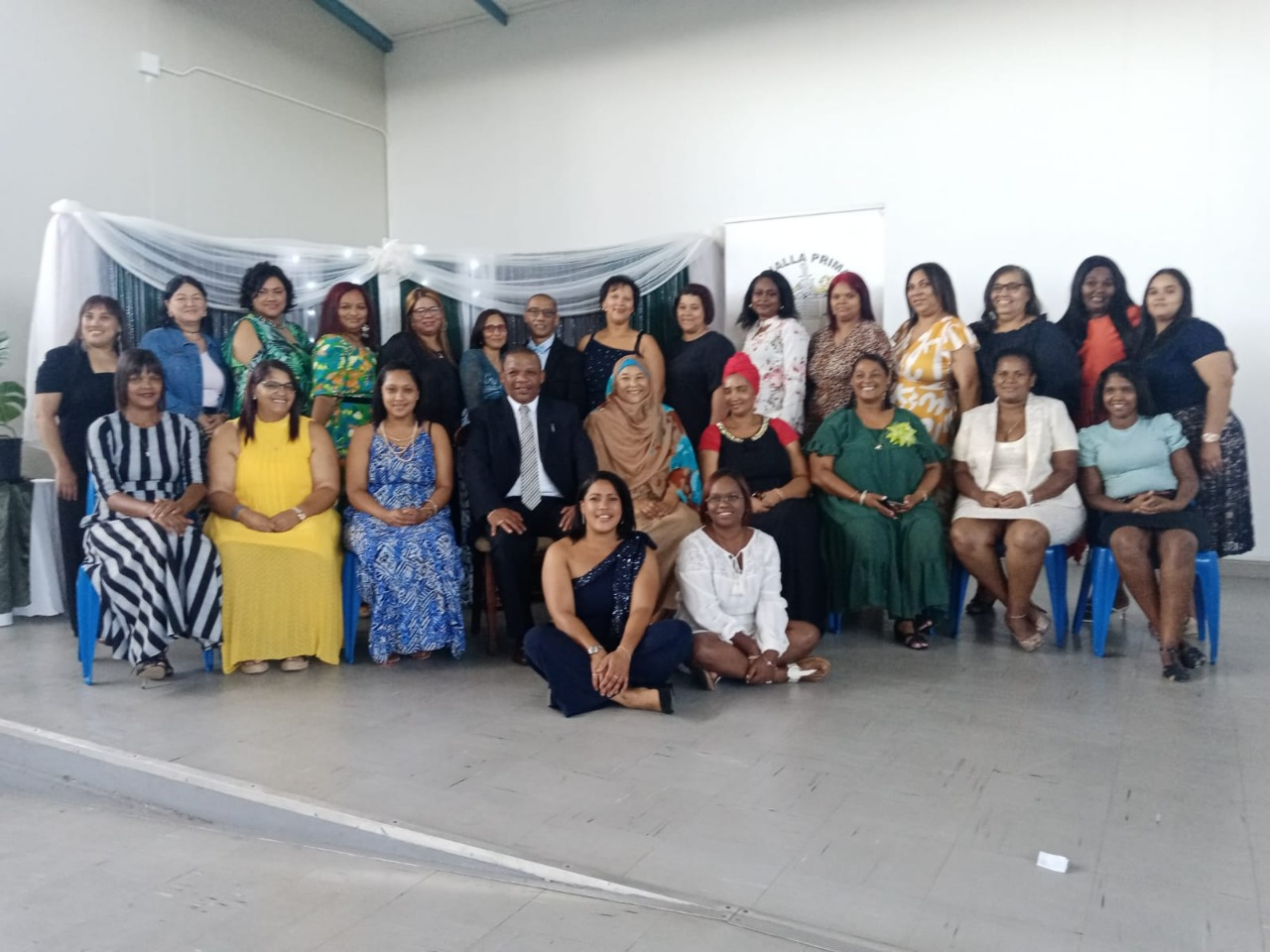 Making a difference in the lives of the youth!
Year Beyond, otherwise known as Yebo, runs as a Youth Service programme for 18 to 25 year olds that assists them in gaining meaningful work experience, work while volunteering, and stepping onto a path that could help further their studies. 
The @HomeLearning programme and Year Beyond will be providing Workworks TIME programme materials to grade R and grade 1 learners in over 50 schools in the Western Cape, and the life-changing approach doesn't stop there!
The schools located in the Cape Winelands, Eden Karoo, and the West Coast will receive the materials that encourage at home learning but in addition to that, over 300 unemployed youth have been recruited as Yeboneers and will use the TIME materials in community hubs and to provide support for the children.Read More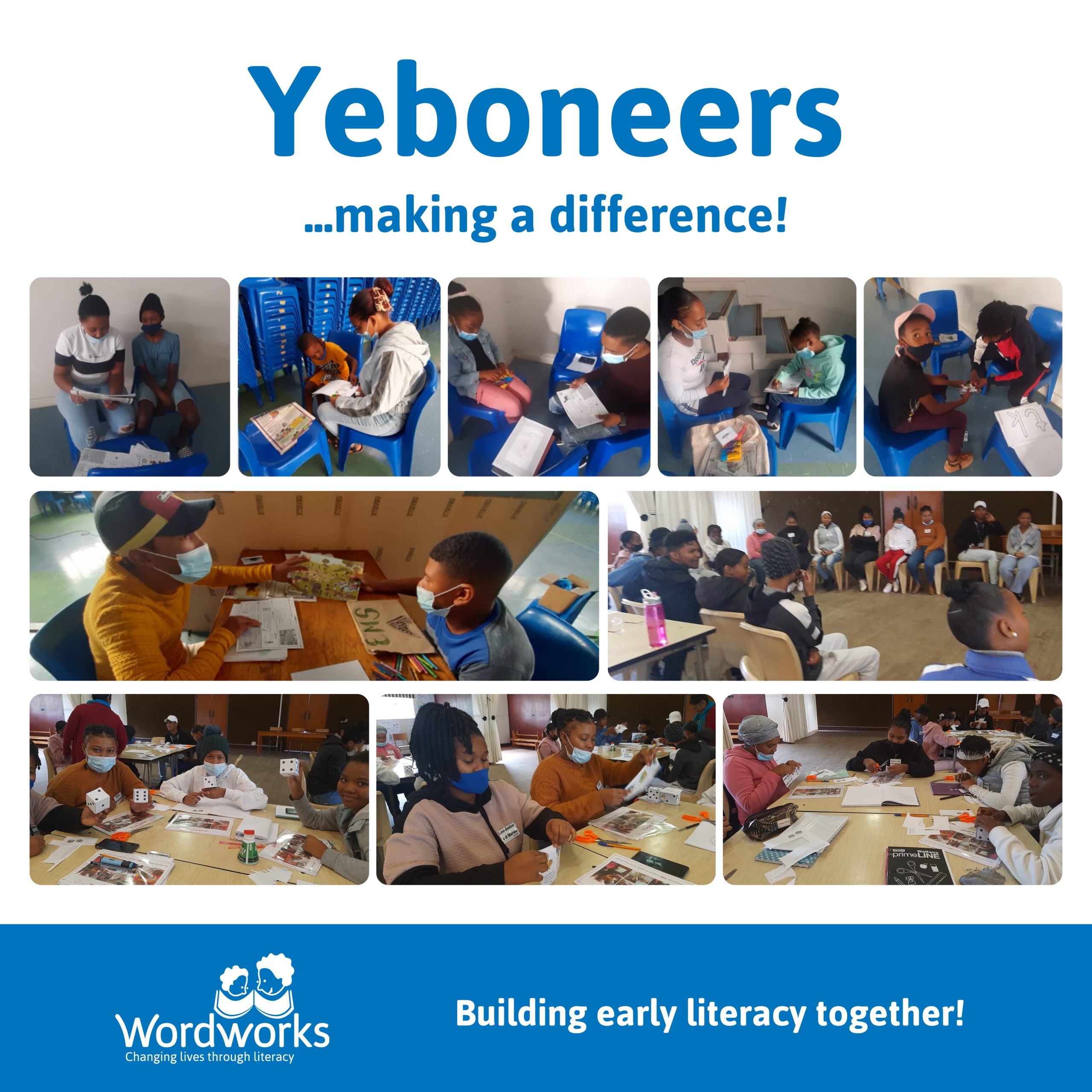 Fairview Primary School celebrates 10 years of running the Wordworks HSP programme 
Fairview Primary School, located in the heart of Grassy Park, has always prioritised providing the best and most efficient approach to education for their learners. The Wordworks Home-School Partnerships Programme (HSP) was introduced to Fairview by their late teacher Mrs Agmat, and the school worked to get the HSP programme to be an integral part of Fairview's educational strategy. This has led to Fairview celebrating 10 years of running the Wordworks' HSPP in March, 2022! Read More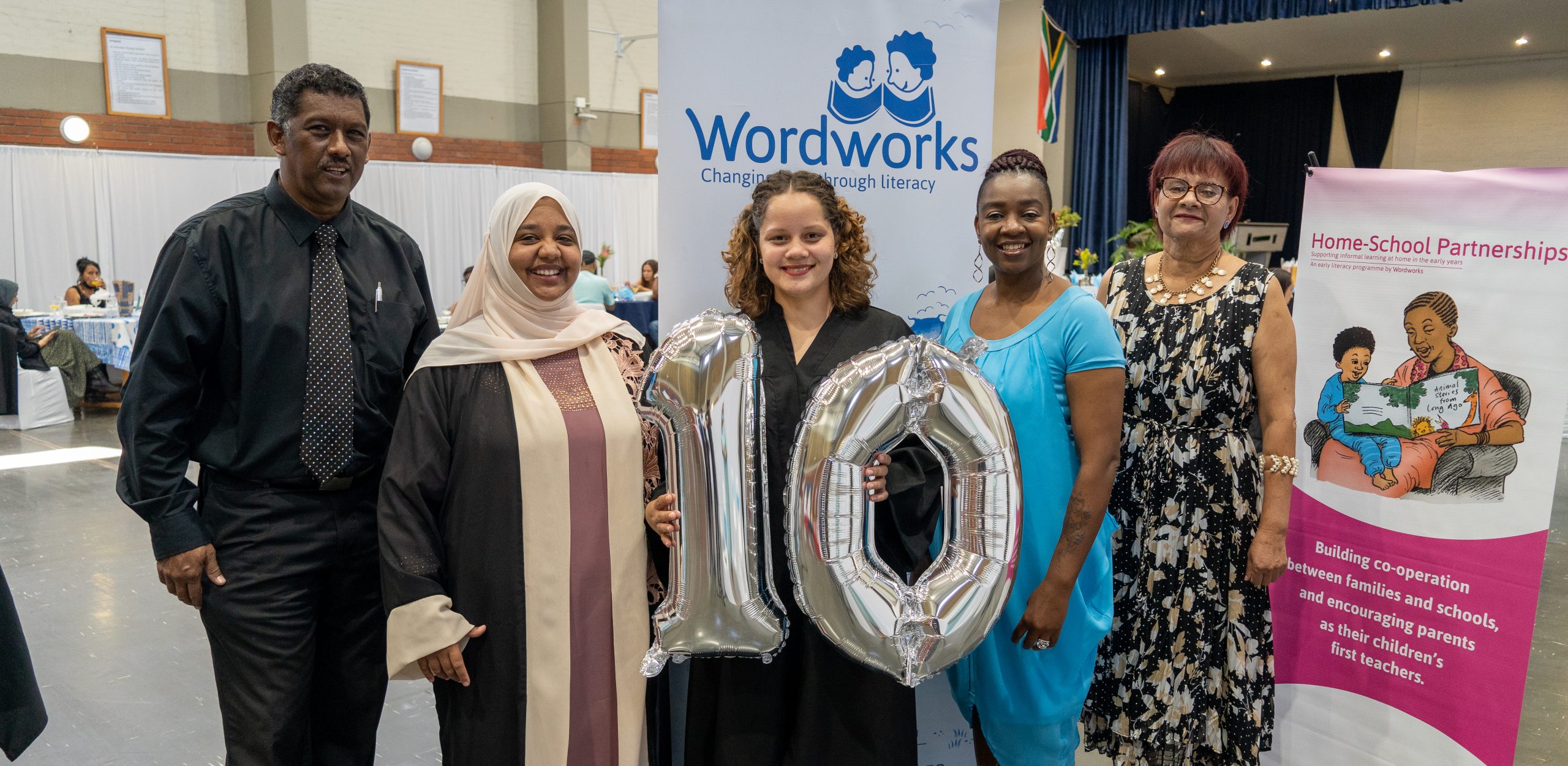 A husband and wife team that goes above and beyond!
Mr and Mrs Malope are a couple that have proven that enough is never enough! Being the parents of 27, 21, and 15 year old girls, the Malopes haven't let parenting duties stop them from going the extra mile for children that are in need. They also foster two, four, and five year olds. The Malopes run their own ECD centre and orphanage. The Malopes wanted to try a different parenting approach, "so we can employ contemporary methods in dealing with our children's growing and learning and do away with the iron hands approach we grew up with." They decided to do the Wordworks Home-School Partnerships Programme (HSP) Programme with Ubunye Educare Centre to help them evolve their parenting. Read More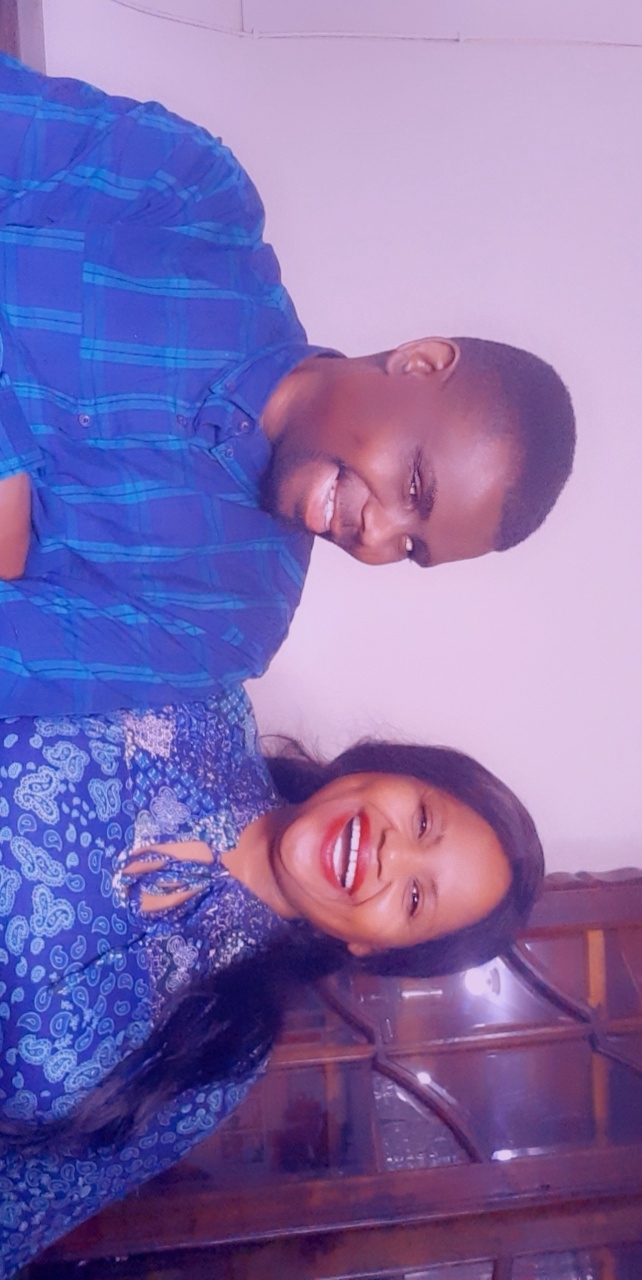 Libraries – keeping the doors of learning open!
The week of the 14th to the 18th of March was #LibraryWeek. We shared some recollections from Wordworks team members of their experiences with public libraries.
Here are extracts from pieces written by Colleen Diedericks, Natasha Rosen and Magali von Blottnitz.
We need to ensure that libraries are valued and kept open for the essential role they play in society.
ReImagine…RePurpose…ReDiscover…Libraries!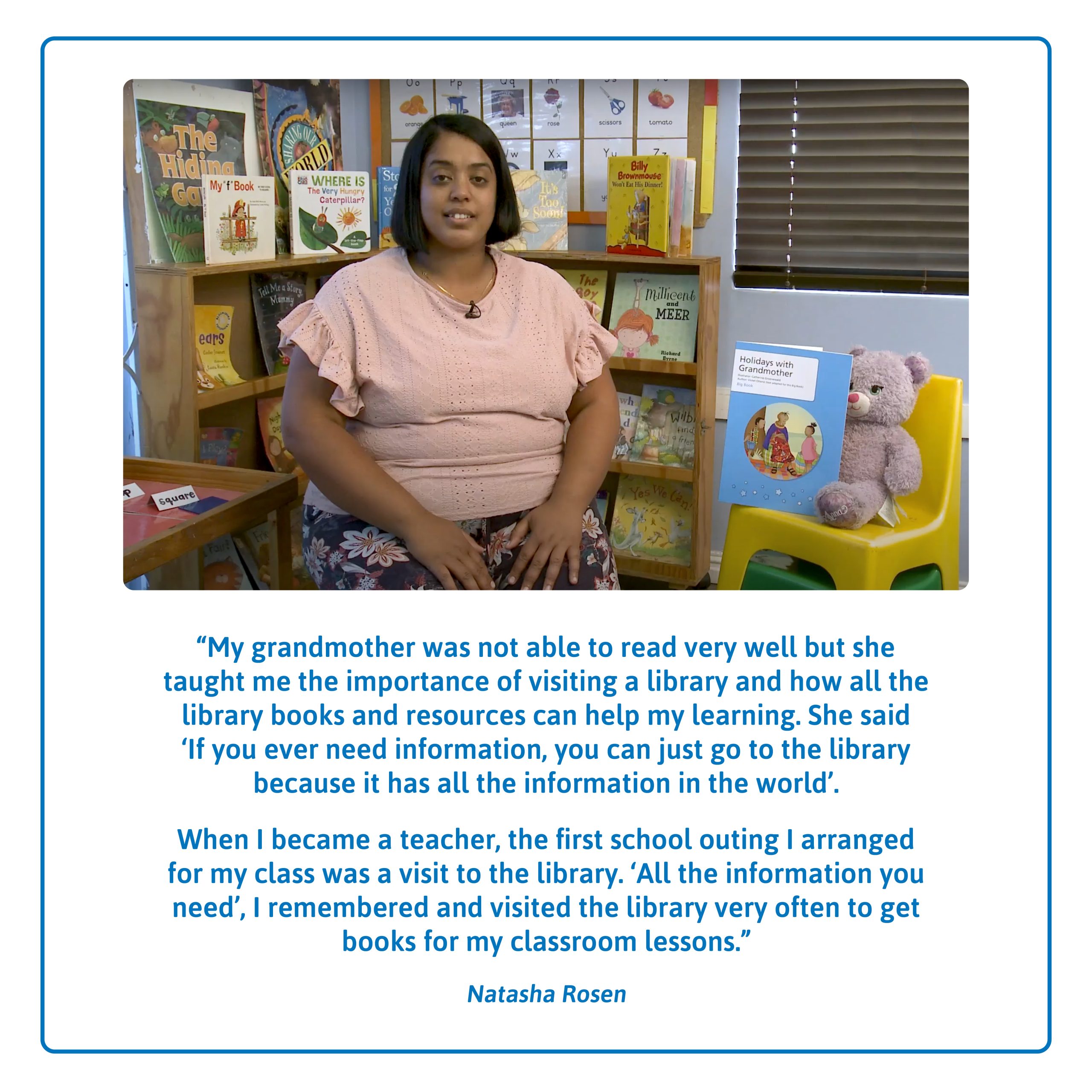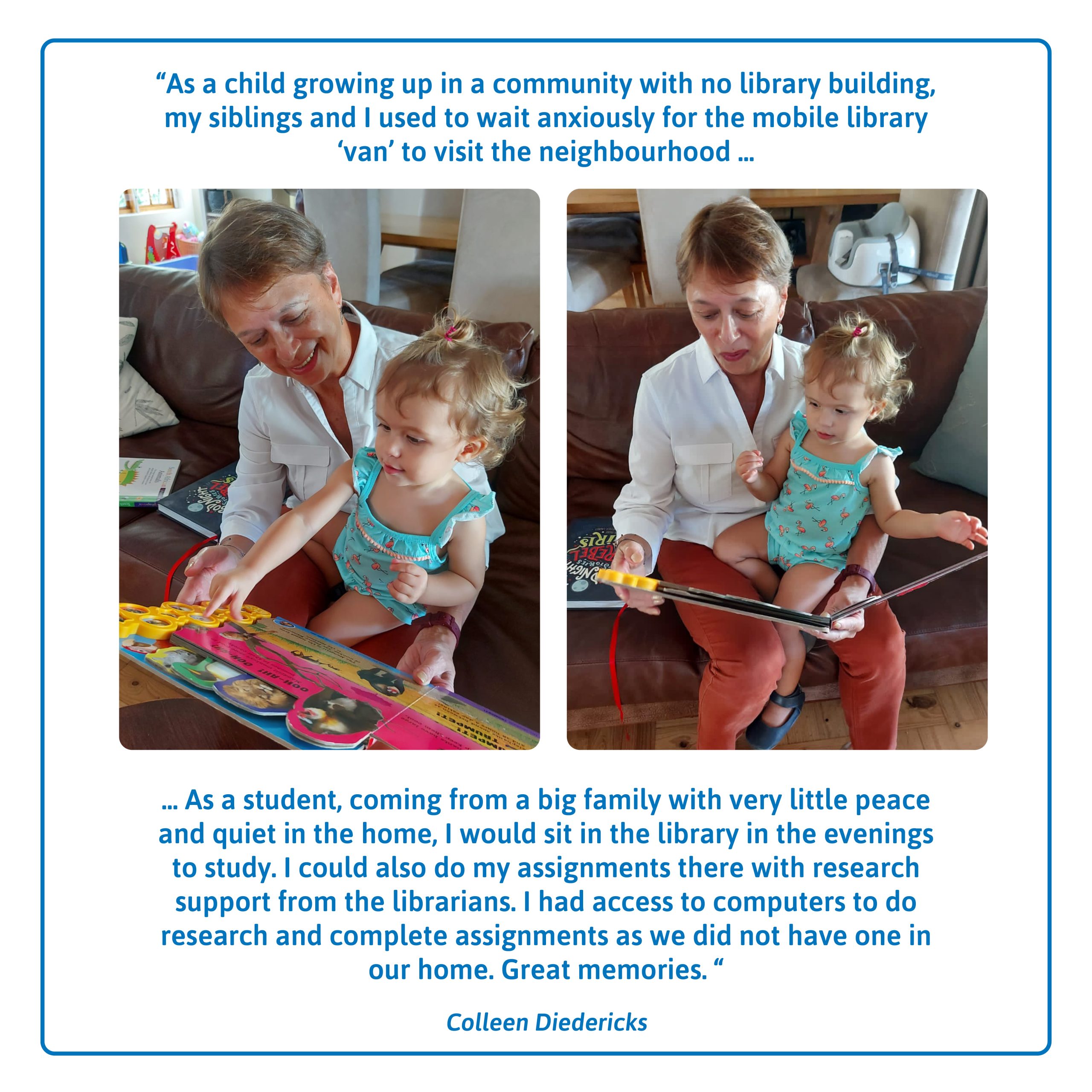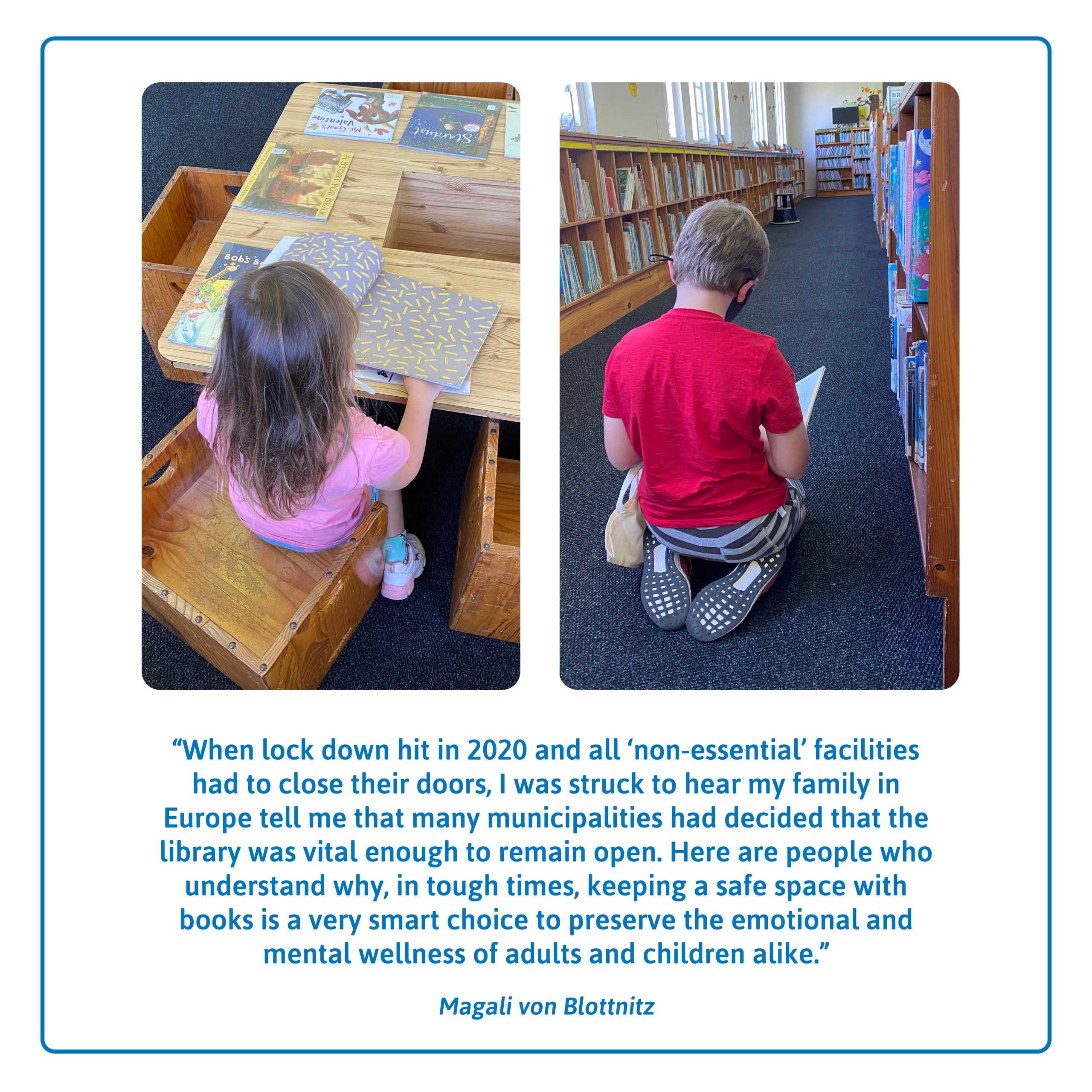 Wordworks and Book Dash – in partnership to change lives through literacy
Seven years down the line, the partnership between these two NGOs has resulted in over 26 600 books for little ones going to children in families across the provinces. This distribution has happened through the many schools, ECD centres and NGOs that run Wordworks programmes.
Julia Norish, Book Dash Director, says: "We value our work with Wordworks so much for its reach and impact."  And we feel the same way about Book Dash!
Read more about Book dash here:  https://bookdash.org/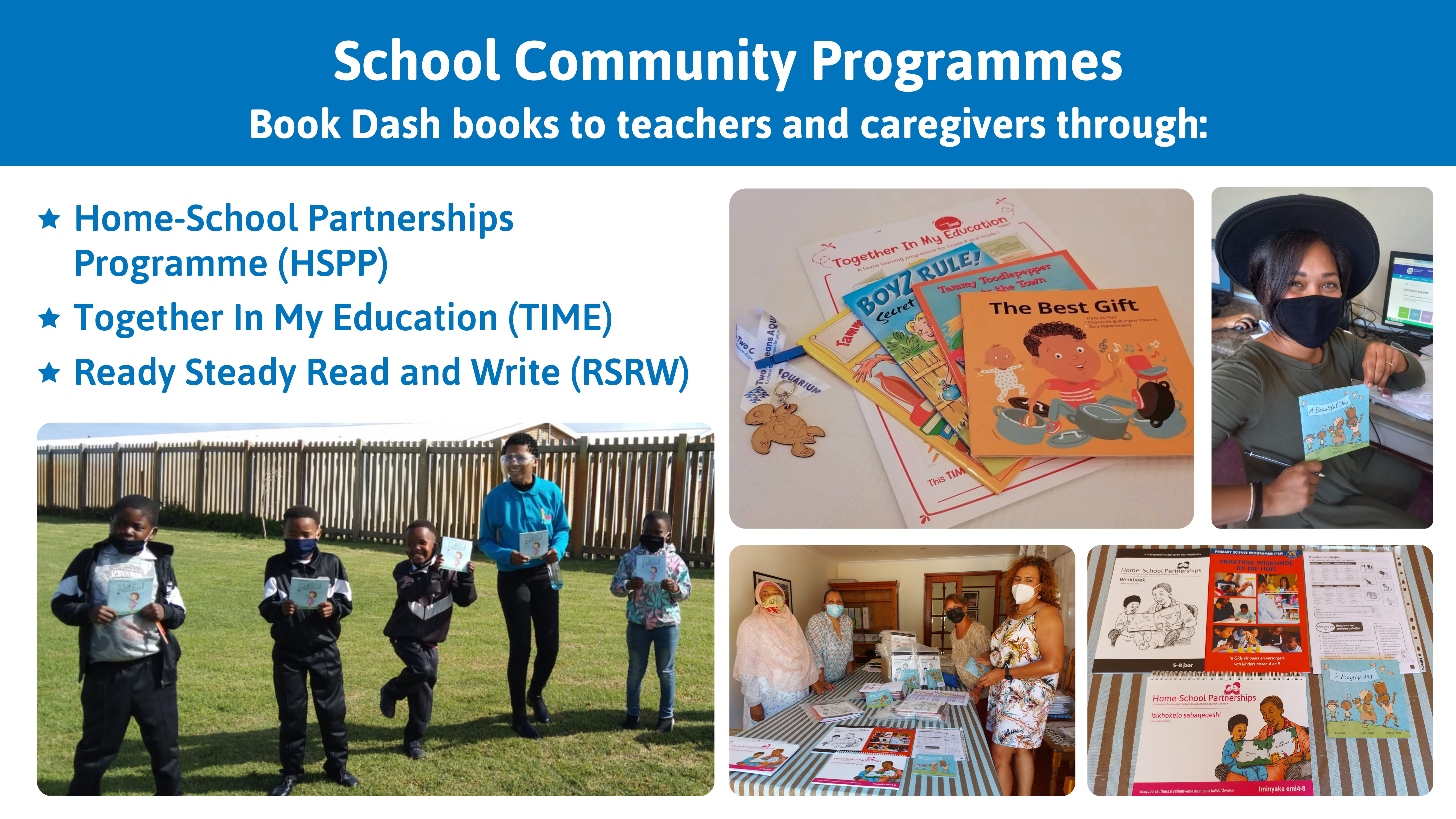 Helping young children learn Maths at home can be fun!
A great partnership between Wordworks and the Primary Science Programme (PSP) has resulted in 3000 parents in our Home-School Partnerships (HSP) network having access to their Practical Maths at Home guide for parents. The book enhances children's Maths literacy informally, in a fun way, using ordinary and daily activities at home.
This book has been excitedly received by teachers at their training as it perfectly complements the HSP session which covers learning about Maths. They could see how both they and the parents could use the very practical and engaging activities to make learning about numbers, shapes, time, measuring, patterns and data gathering easy and fun, whether using it at home or in the classroom. 
Zorina Dharsey (Director of the PSP) tells how the book was developed: Read More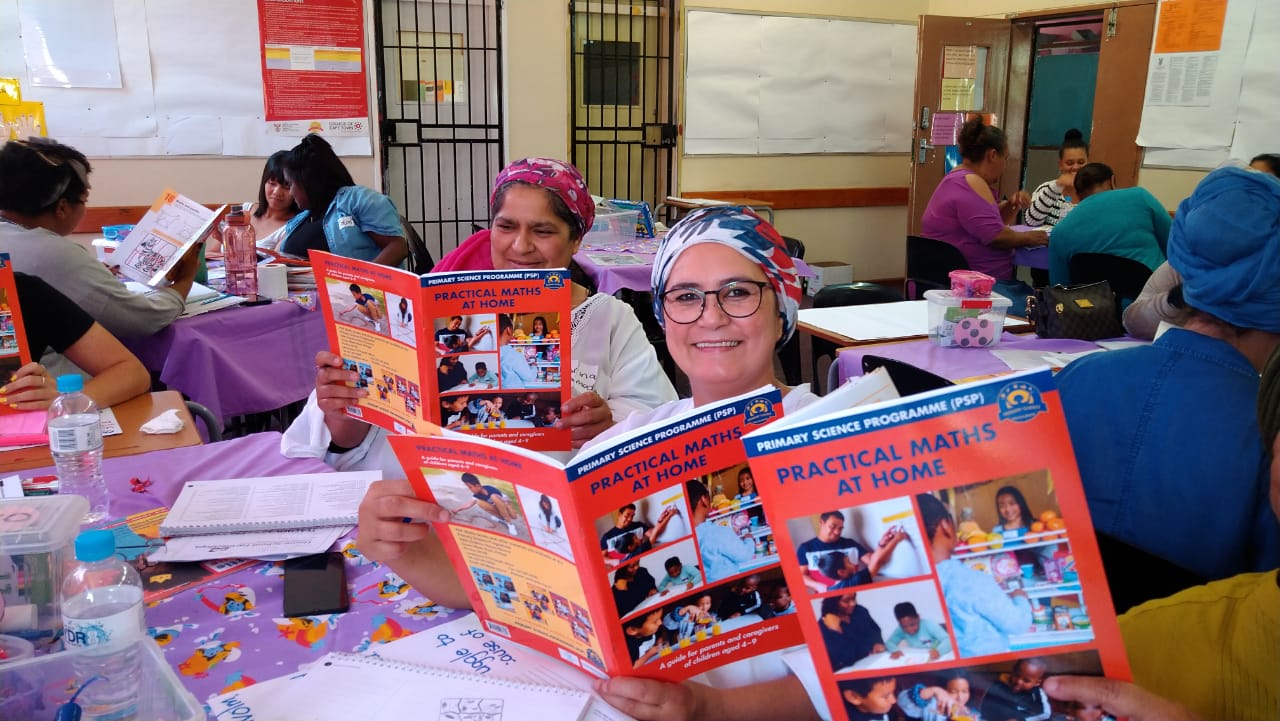 A long-standing school, always moving forward!
This week we're talking about Sid.G.Rule's significant relationship with parents of their learners and their long-time commitment to running our empowering, and driven programme. We're referring to the Home-School Partnerships Programme (HSPP). As you may know, HSPP is one of our well-loved and well-known programmes, and Sid.G.Rule Primary School in Grassy Park is one of the schools that can advocate that this programme is highly valued. 
The HSPP involves Wordworks training the teachers in the programme and the teachers following with 8 training sessions with the parents of learners at their school.  Parents feel empowered to support their children's learning and develop a new connection with them. The hard work of parents is rewarded by an event, organised by the teachers, accompanied by a certificate to celebrate their new-found skills. Read More