An exciting and groundbreaking partnership!
Wordworks has partnered with
Think Equal
– a story-based global programme that teaches 25 social and emotional learning skills and competencies to help children aged three-six through their early childhood education to increase positive life outcomes. The project will support Grade R teachers in the Western Cape.
THE EVENT
The launch of this partnership took place this month at Monte Vista Primary school with 262 attendees including Western Cape Education Department (WCED) head office, district teams, school management teams and Grade R teachers..
Wordworks director, Mammuso Makhanya delivered the welcome. Almaret Du Toit, WCED Chief Education Specialist, highlighted the WCED partnership with Wordworks and emphasised the importance of this programme with its roots in mental health and social justice.
Leslee Udwin
, founder and Executive chair, explained the origins of Think Equal highlighting their mission of achieving a global system change in ECD through social and emotional learning.
Sasha Lawless
, Think Equal's global programme coordinator, unpacked the elements of the programme. The Wordworks team presented the steps for implementation in the Western Cape and our role in supporting the Grade R teachers. 
Read More
WHAT WE THINK
Colleen Diedericks, Wordworks' programme manager says, "As Wordworks, we are excited about training over 600 teachers on the story-based Think Equal Programme which will teach learners skills which include self confidence, self esteem, kindness, empathy, resilience, inclusion, and many more."
WHAT TO EXPECT
The programme will be delivered across 3 education districts in the Western Cape- metro North, metro South and metro East.
196 schools, 606 Grade R classrooms, and 18 000 children will be reached this year. The aim is to increase these numbers each year.
Teachers will be provided with resources of narrative picture books, activities and lesson plans.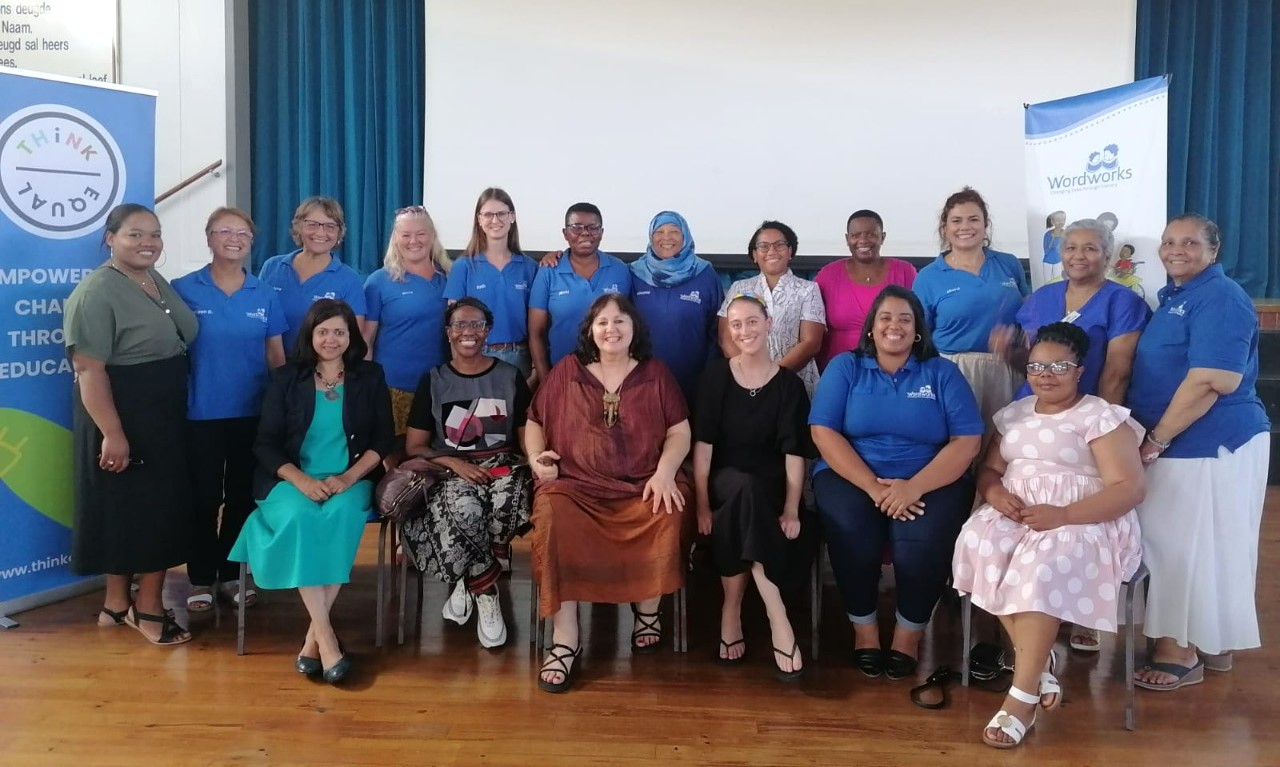 Wordworks conducts ECD study in partnership with British Academy and Stellenbosch University
Wordworks' Little Stars story-based language programme has been used in training for Early Childhood Development (ECD) practitioners in the Western Cape. 
The training process and results have been developed into a study, in partnership with the British Academy and Stellenbosch University. 
WHAT IS THE AIM OF THE STUDY?
The study aims to strengthen language and literacy teaching in pre-Grade R through training ECD practitioners on a story-based language programme. It will assess the impact of the resource-based training on practitioners' knowledge and practice, as well as on children's language and early literacy skills. 
TRAINERS AND PRACTITIONERS GIVE THEIR FEEDBACK ON THE STUDYRead More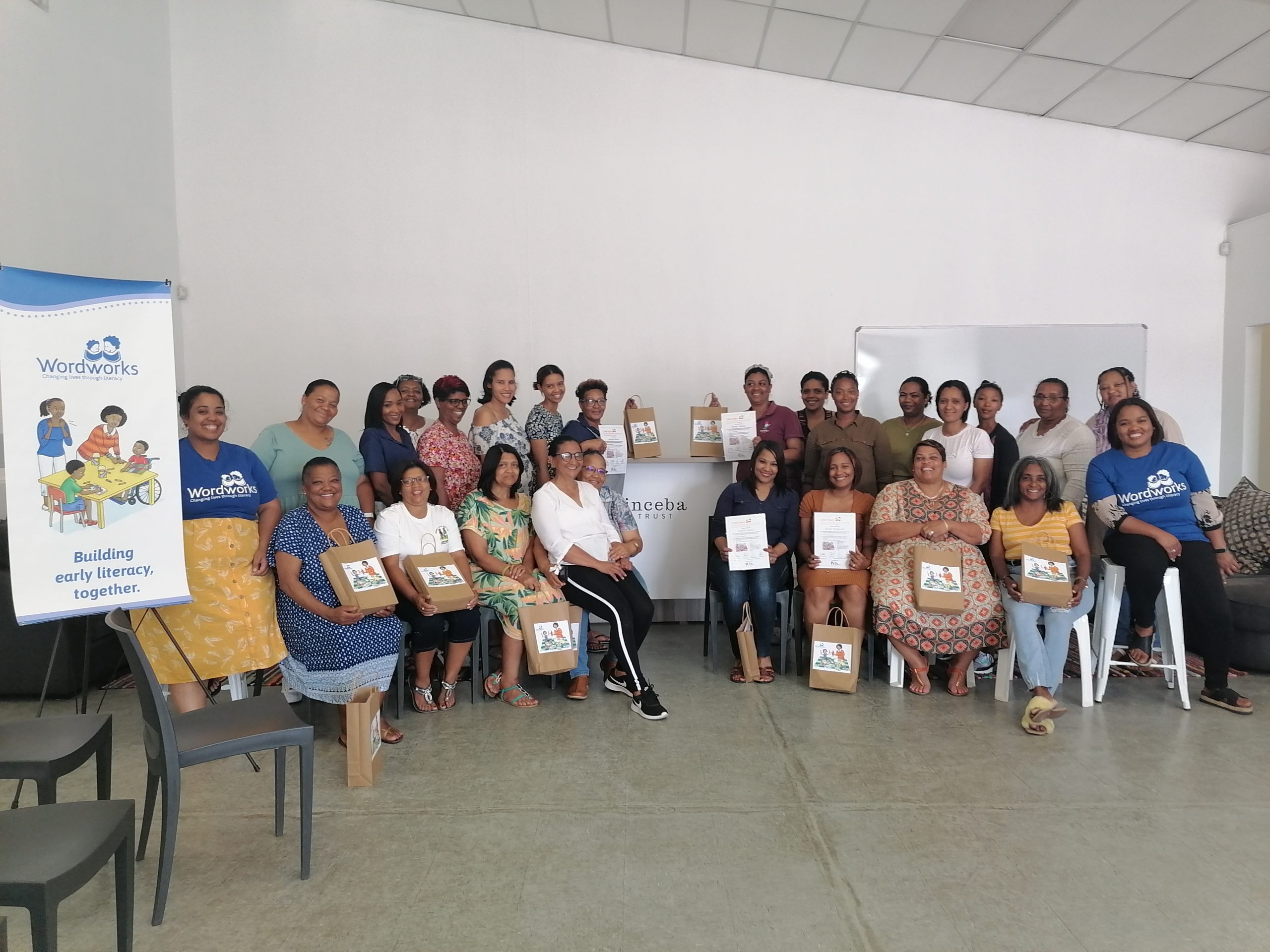 Graduation pride at De Doorns Primary for Grade R learners!
Ntsiki Ntusikazi, one of our Early Literacy Specialists gives us insight into the graduation, "Learners and parents were over the moon on this special day. During the year, it has been good to witness the amazing confidence of the Grade R TIME longitudinal study parents, in supporting their children's learning at home. They kept on updating WW by consistently sending videos working with their children."
Wordworks is conducting a 2-year longitudinal study with 37 children and 67 parent/caregivers using our TIME (Together in my Education) programme at home. 4 of the 37 children that are a part of the study attend De Doorns Primary.
Wordworks was invited to address the group, and we used the opportunity to talk to the plus minus 120 parents who attended the graduation. Bukelwa spoke to parents about the importance of supporting children's education at home and told them about our programmes that help parents to support children's learning at home.
See more about the TIME and Home-School Partnerships programmes here: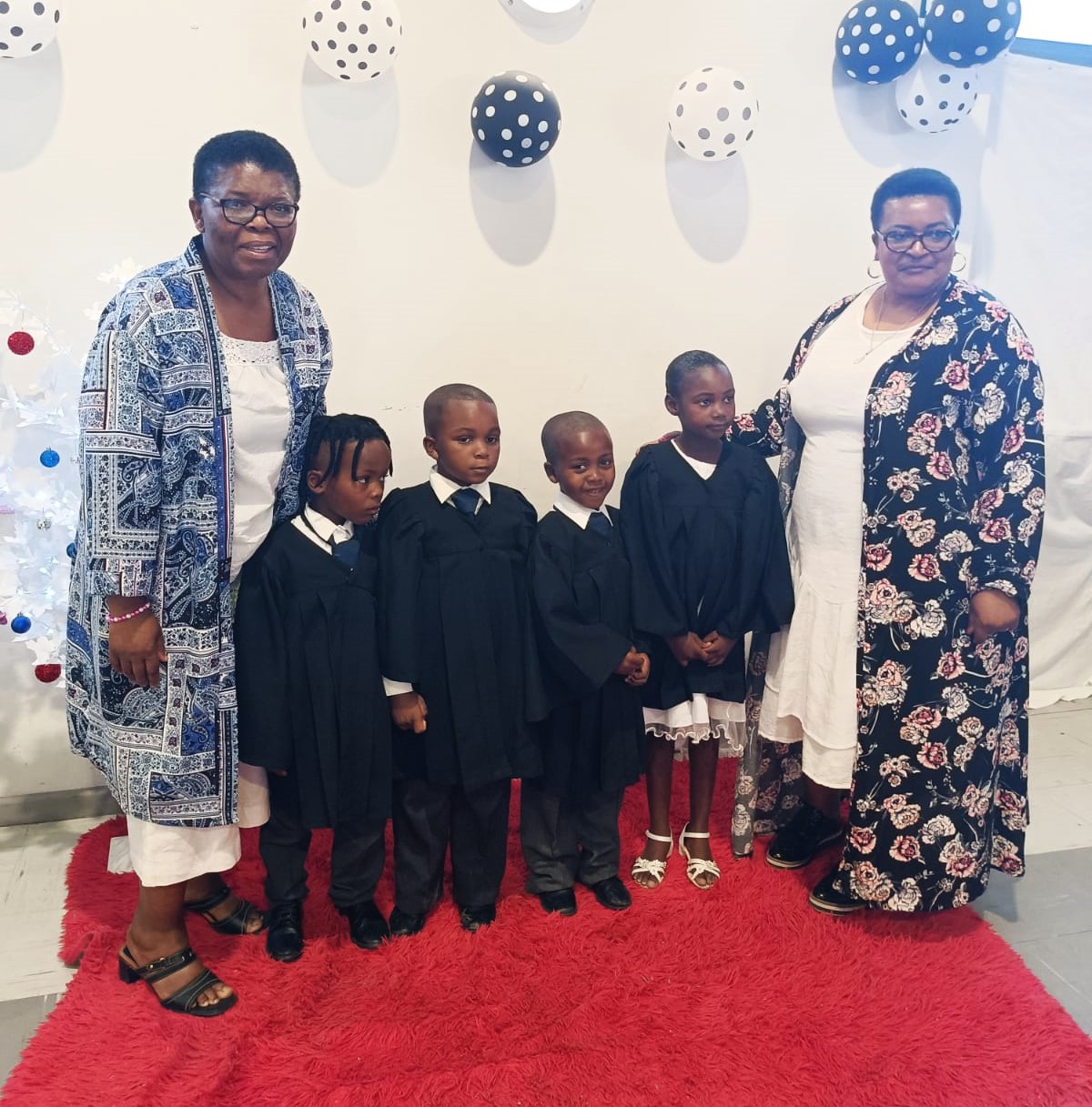 Little Stars zones in on Western Cape Districts 
Early Childhood Development (ECD) practitioners have graduated in the Little Stars Programme. Little Stars has been developed by Wordworks for language and literacy learning in pre-Grade R using a story-based language approach. Since the start of implementation in two Western Cape Districts in February 2022, Wordworks has  conducted training sessions, classroom observations for implementation support, Interviews with ECD practitioners, principals and district officials.
The funding for this project is through the Old Mutual Foundation to run the Little Stars Pilot projects in two Western Cape Education Department (WCED) districts. Through the project implementation Wordworks will assess the impact of the resource-based training on practitioners' knowledge and practice as one practitioner shares, "I am feeling much more positive in myself when I need to tell the story to my group. Then what I did before I attended the little star group." Wordworks has also used the project to assess children's language and early literacy skills with the help of the practitioner's feedback, "every day you learn something new about the program and it helps us with the children's language development."Read More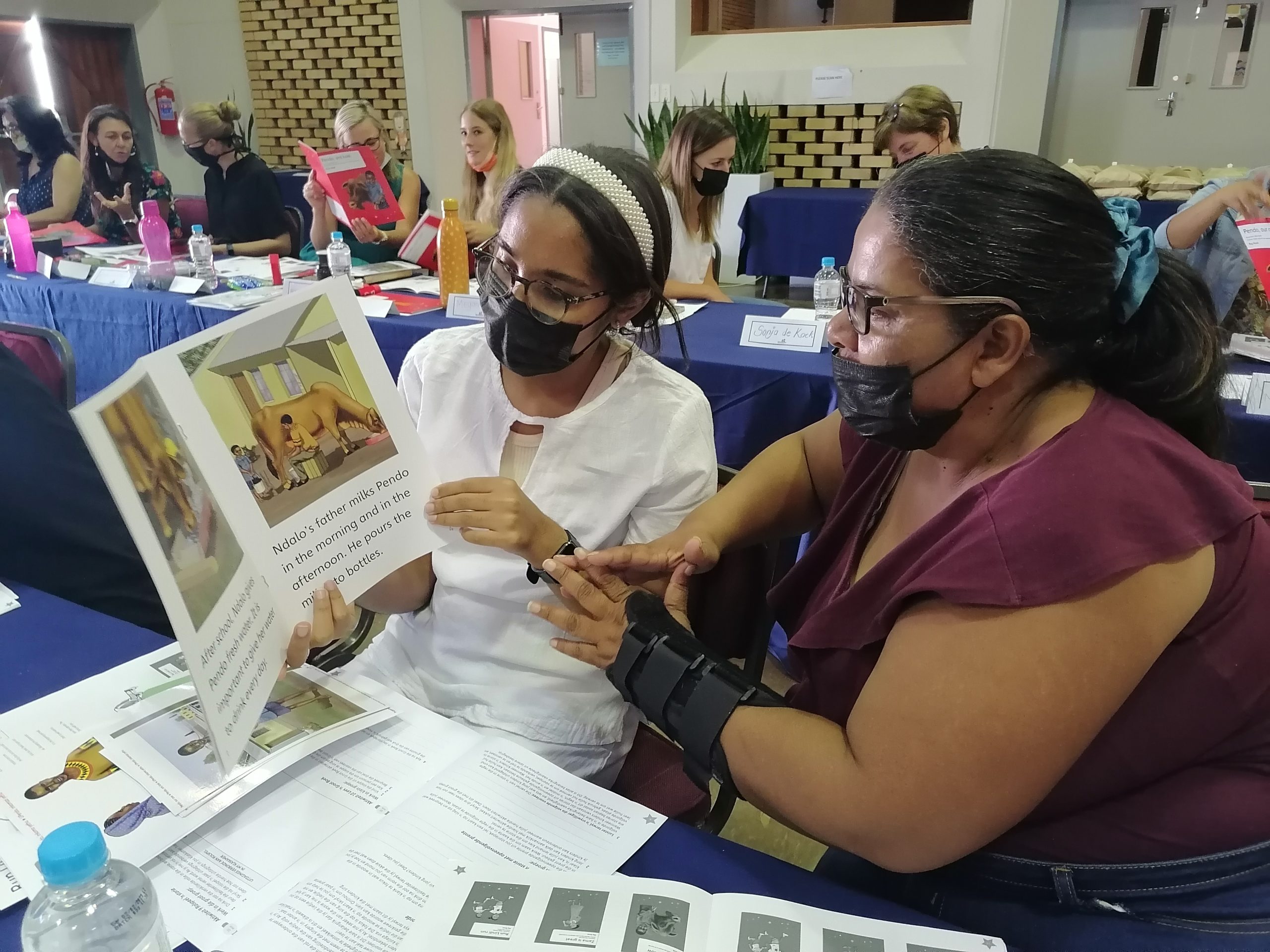 Ready, Steady…action!
Our Ready Steady Read Write (RSRW) team held a celebratory graduation ceremony yesterday for all the new RSRW Programme coordinators. The event took place live on YouTube, and backstage, the cameras and the excitement  were rolling! The event also applauded coordinators that have been working with the RSRW programme for five or more years! Wordworks' RSRW Programme manager, Paulene Solomon elaborates on what this accomplishment means: "Participants who complete Coordinator training are equipped to train tutors to work with Grade R and Grade 1 children using the RSRW Programme, to set up and manage a RSRW site and to administer early literacy assessments."
Wordworks director, Mammuso Makhanya sent a few words that were shared with the audience, "Congratulations on successfully attaining this important milestone. As Wordworks we are highly blessed to add another cohort of graduates into our reach."Kerry Saadien-Raad says that practitioners are "the ones that keep the spirit of the programme alive and through doing this touch each of the children you work with." RSRW coordinator graduates were encouraged to send in pictures of their lessons.Read More
Wordworks Early Childhood Development (ECD) team celebrates partners and graduates!
Wordworks' (WW)  Early Childhood Development (ECD) team held a stunning 3rd Community of Practice Session and graduation ceremony for our partners who have been using the WW Little Stars (LS) and Every Word Counts (EWC) programmes. These are part of our early literacy development programmes. WW partners had the opportunity to present information on how they used the programmes and what resulted from incorporating them into classrooms.Read More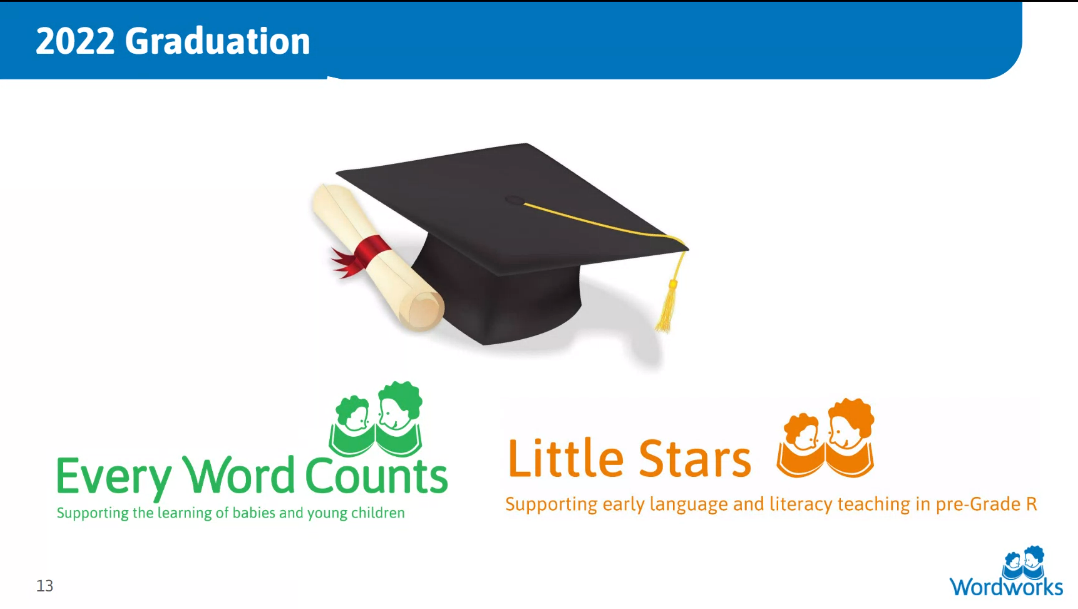 Zero2Five Trust takes November by storm with the help of Wordworks and Biblionef South Africa!
One of Wordworks' Early Childhood Development (ECD) partners, Zero2Five Trust has claimed November as their training month in the last few years and this year they are using the month to conduct workshops for their Ethekwini ECD centres, at the Baby Bear Creche in Nt'Shongweni. 
The training is for over 120 ECD sites that use resources that were donated by Wordworks and Biblionef South Africa. 
Wordworks ECD specialist, Faith Shabangu, shares how Wordworks feels about the workshops, "Wordworks is excited that Zero2five makes every effort to bring high quality ECD programmes, delivered by skilled practitioners to the communities they work in.  We wish you all the best for all the November training sessions."Read More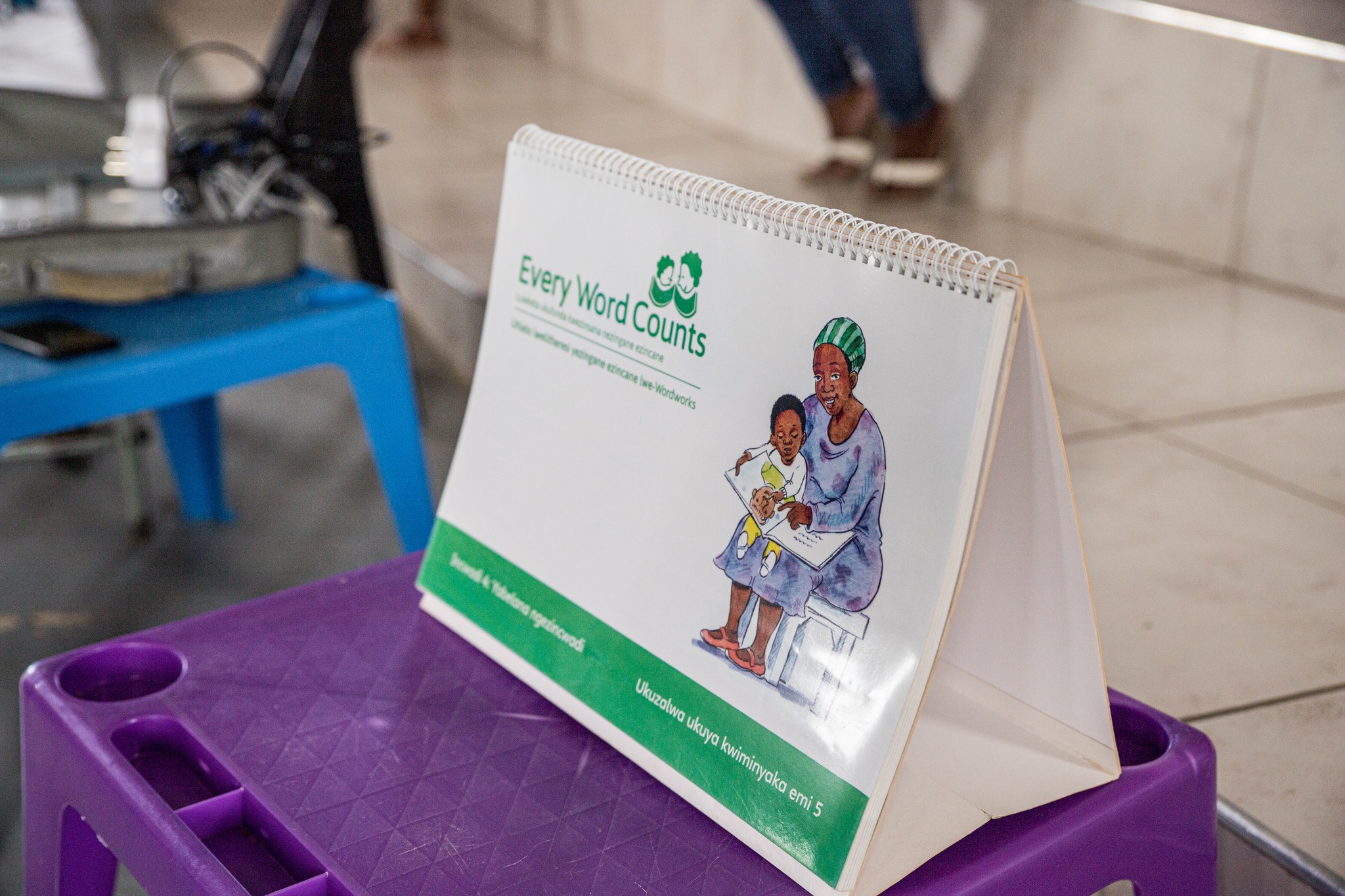 A celebration of Home-School Partnerships (HSP) programme Teacher-facilitators!
The 2022 HSP programme Teacher-facilitators graduation has taken place and there is so much to share about this momentous occasion! 115 Teachers-facilitators from 29 schools took part in 7 online sessions of training to prepare for workshops with parents to support their children's informal learning at home. Teachers ran 8 sessions with parents and submitted a portfolio of evidence. The portfolio reflected their insight into the HSP programme and also the growth of parents.The graduates, Wordworks, and special guest speakers all came together to celebrate this achievement through an online graduation.Read More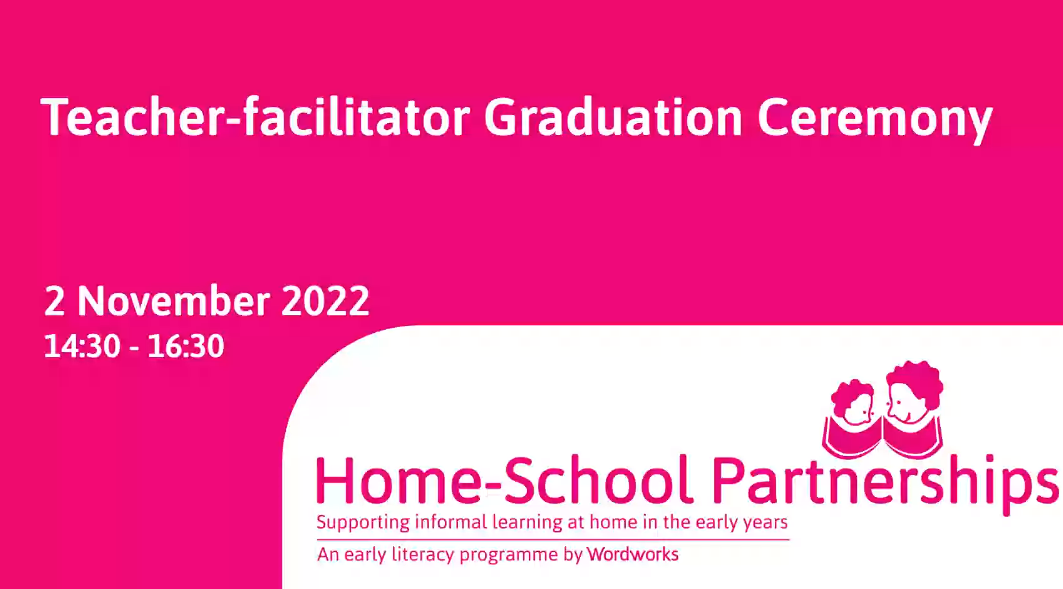 Implementing Wordworks ECD programmes in KZN
Lulamaphiko's 2022 Classroom Library Project followed a  Wits University research  project in 2021 that aimed to get children to build the habit of borrowing books to  read at home. The project has been drawing on the Every Word Counts and Little stars programme.  Speaking about how the programmes have helped the project, Director Lynn Stefano had this to say "EWC and Little Stars have helped us to understand how children begin to learn to read and write, and the important role that educators and parents play in supporting these skills to emerge over time.  We believe that Gr R is a critical transition year between home and/or pre-school and Gr 1.  Unfortunately, many Gr R teachers are not supported or equipped to make the most of this year, so learners start Gr 1 having lost many opportunities to put in place reading and writing skills needed in  'big' school". According to Lynn, the Foundation phase teachers they work with now have a better understanding of how to encourage their young learners to begin to read and write.  They understand the importance of drawing as one of the foundations of writing and children delight in new opportunities to read and draw.  Read More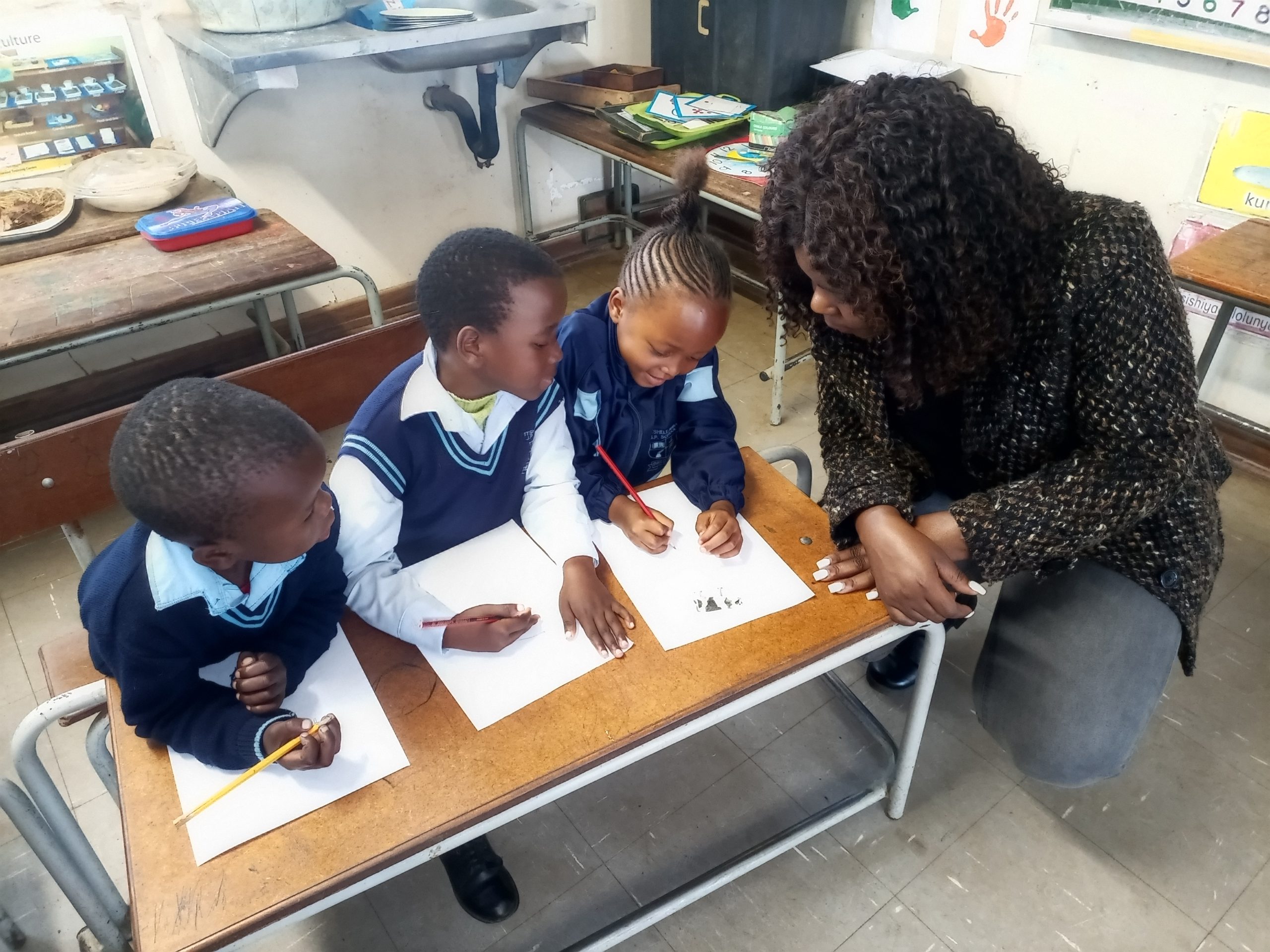 Wordworks evaluates its TIME parent programme
The Wordworks team is conducting a field study of theTIME (Together in my Learning) programme. Wordworks knows how important it is to get feedback from parents and caregivers as the programme was also developed with the intention to make it easier for parents and caregivers to bond with their children through their education. One parent shares, "We do TIME at least three times per week and we love it. It is our special time together. It is very well set out, easy to read and follow. V. loves all the activities, there is nothing that he doesn't like. He will come home from school and immediately ask which TIME activity we are going to do today"Read More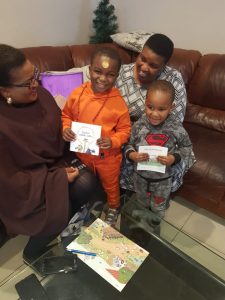 Wordworks learns on the other side of the world!
Two members of the Wordworks team, three teachers and a Rotarian had the privilege of visiting Sweden and working with Rotary International. Rotary International is a worldwide organization of business and professional leaders who provide humanitarian service and help build peace and goodwill. One of the Rotary Foundations Programmes include the Vocational Training Teams (VTT) where groups of professionals travel abroad to share their expertise and to learn more about the best practices.
Rotary District 9350 from South Africa and Rotary District 2390 in Sweden, arranged for a team from South Africa, to visit Sweden in October 2022. The aim was to learn more about how schools in both countries support literacy and basic schooling in pre-school and early grades in primary school.Read More
Wordworks learns through providing support to partners
Our visit to communities in the Eastern Cape that are a part of the *Yizani Sifunde project helped us understand the logistical challenges that come with distributing thousands of books into the homes of children – but also, it has confirmed that the project is impacting the ECD practitioners and children deeply.
As our training partners on the project, Khululeka and ITEC are facilitating training, support and materials dissemination to 47 ECD practitioners. Our learning visits with our partners have taken us as far as Mdantsane, Kwelera and Burgersdorp!
Asanda Mpahla and Katherine de Wet attended a training session at ITEC, visited ECD sites, and interviewed practitioners and caregivers about their experience and understanding of the project. It was encouraging to see how the children confidently chose which Book Dash book they wanted to read. They continued to swap the books for new ones after 'reading' them.Read More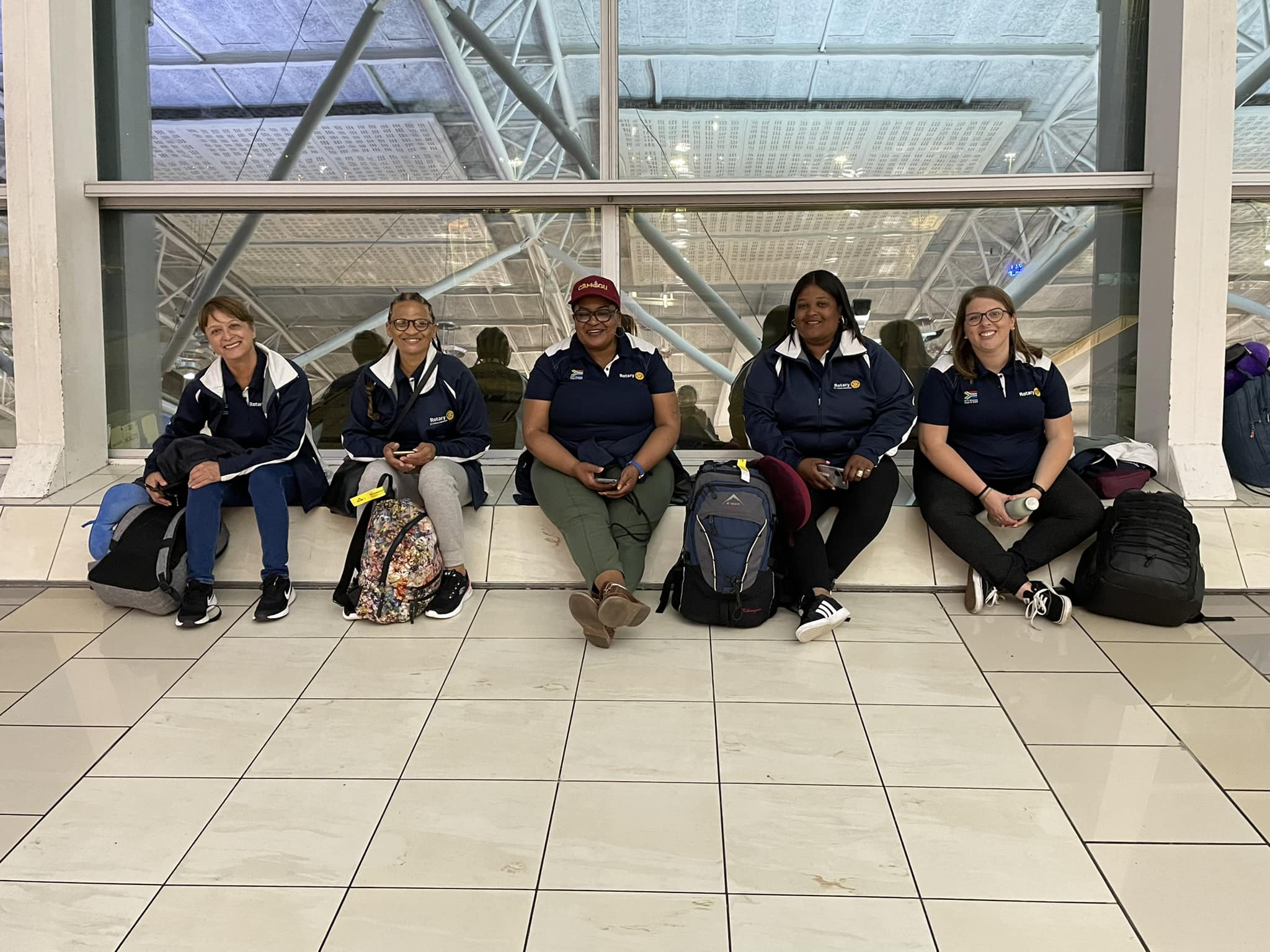 Sharing our work at the 2022 Literacy Association of South Africa (LITASA) conference
Wordworks is presenting on some important developments in our programmes in line with the conference theme "Rethinking literacy and pedagogic agency in the 4IR".
Papers/workshops presented by Jacqui Botha, Natasha Rosen, Magali von Blottnitz, Katherine de Wet & our director, Mammuso Makhanya:
** Materials access in the digital age: hybrid offerings rooted in human connection
** Activating teachers and parents for home learning: lessons on pedagogic agency
** Bringing a Wordworks online selfstudy training course to ECD practitioners: a snapshot of pilot
** A practical introduction to the TIME programme: an early grade home learning innovation for scale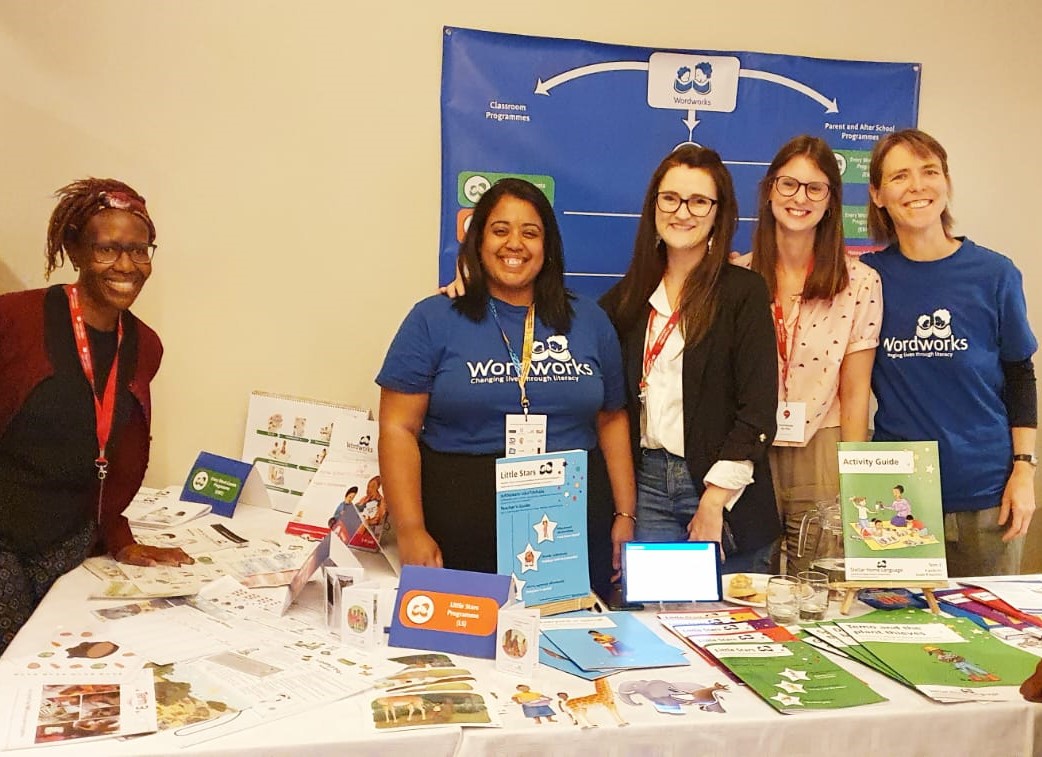 Changing the narrative in the ECD space
'It has not been an easy journey because you have mothers who are old enough to be my mother and having to trust me with their children. There is also the discomfort that comes from the fact that I am a man but I believe that in a way, I do play a father figure role as well, especially to those children who are raised by single mothers'.  
The Early Child Development space is a predominantly female one where thousands of parents put their trust in the hands of trained female ECD practitioners, but Siya's story is of a different kind.
We met him at a Wordworks' event for ECD practitioners to learn a little bit more about him.Read More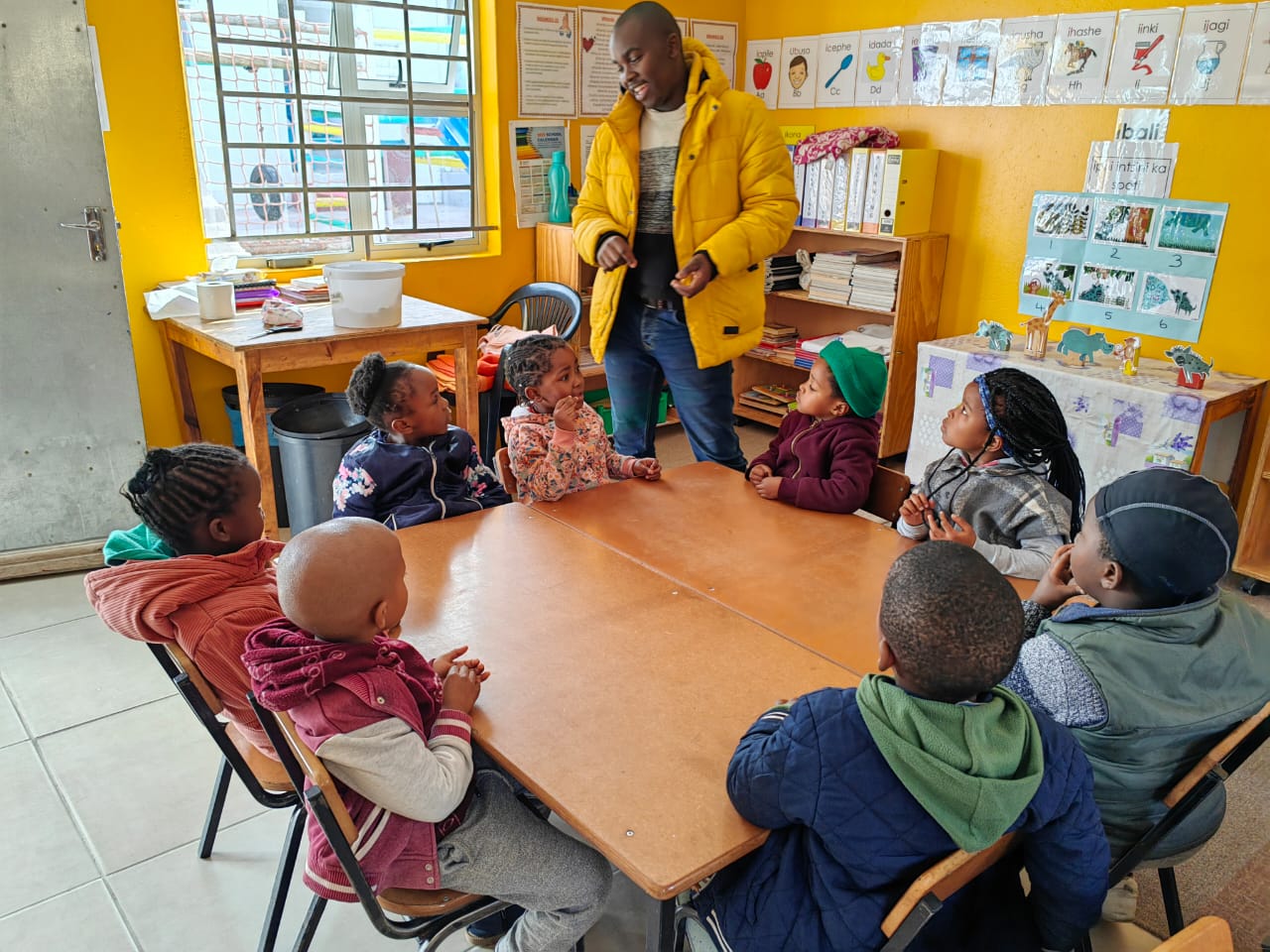 The development of ECD practitioners takes centre stage in year long research study
"I thought I knew everything about storytelling but in this training I have learnt that there are many ways of telling stories such as singing songs, role play, drawing and using sequence cards".
Wordworks, in partnership with the British Academy and Stellenbosch University, is embarking on research aimed at strengthening language and literacy teaching in pre-Grade R through training ECD practitioners on our Little Stars story-based language programme.
36 ECD practitioners working from under-resourced communities were recruited through Wordworks' partnership with Sikhula Sonke and Ikamva Labantu (Khayelitsha) and Inceba Trust (Paarl) to participate in the first round of training from February to August this year.
The study will assess the impact of the resource-based training on practitioners' knowledge and practice as well as on children's language and early literacy skills. The results of the study will be shared in early 2023. In August, Wordworks held graduations of the ECD practitioners from Paarl and Khayelitsha to celebrate their participation in the study.Read More
Speaking about how the project was received in the two areas, Faith Shabangu, one of Wordworks' lead Trainers, said "Participation was very high and there was a growth in confidence. Practitioners appreciated that the training was done in the language of learning and teaching for their centres (isiXhosa and Afrikaans). The project gave us an opportunity to work directly with practitioners and receive feedback from their implementation. This feedback helps us to improve our training methods and offer appropriate support".
Thabisa Wabhena from Khanyisa Educare in Makhaza, who's been a practitioner for 6 years, said this training programme helped her with activities that are at the right level for the age group she is teaching: "Before this programme, we would use resources and do activities that are meant for Grade R students in the pre-Grade R classrooms and you could tell that the children were struggling to grasp the content. We did that because part of the problem was that we did not have enough pre-Grade R resources so Wordworks has really helped us with resources and in using them accordingly".
Thabisa says she now enjoys story-telling because she knows how to interact with the kids, change voices, act out a story and be in character, and her kids are now more involved during such activities. "I'd like to thank Wordworks because I now have confidence to stand up in front of my kids because I know what I'm doing, I plan and prepare properly for my sessions and I can see the positive response I get from my kids, unlike before".
Theresa Arendse from Paarl had this to say "I thought I knew everything about storytelling but in this training I have learnt that there are many ways of telling stories such as singing songs, role play, drawing and using sequence cards".
Now that the practitioners have graduated from the programme, they will continue implementing Wordwork's Little Stars programme in their classroom with the support of the Wordworks team. The second group of practitioners participating in the study will attend training from August until December 2022. [/read less]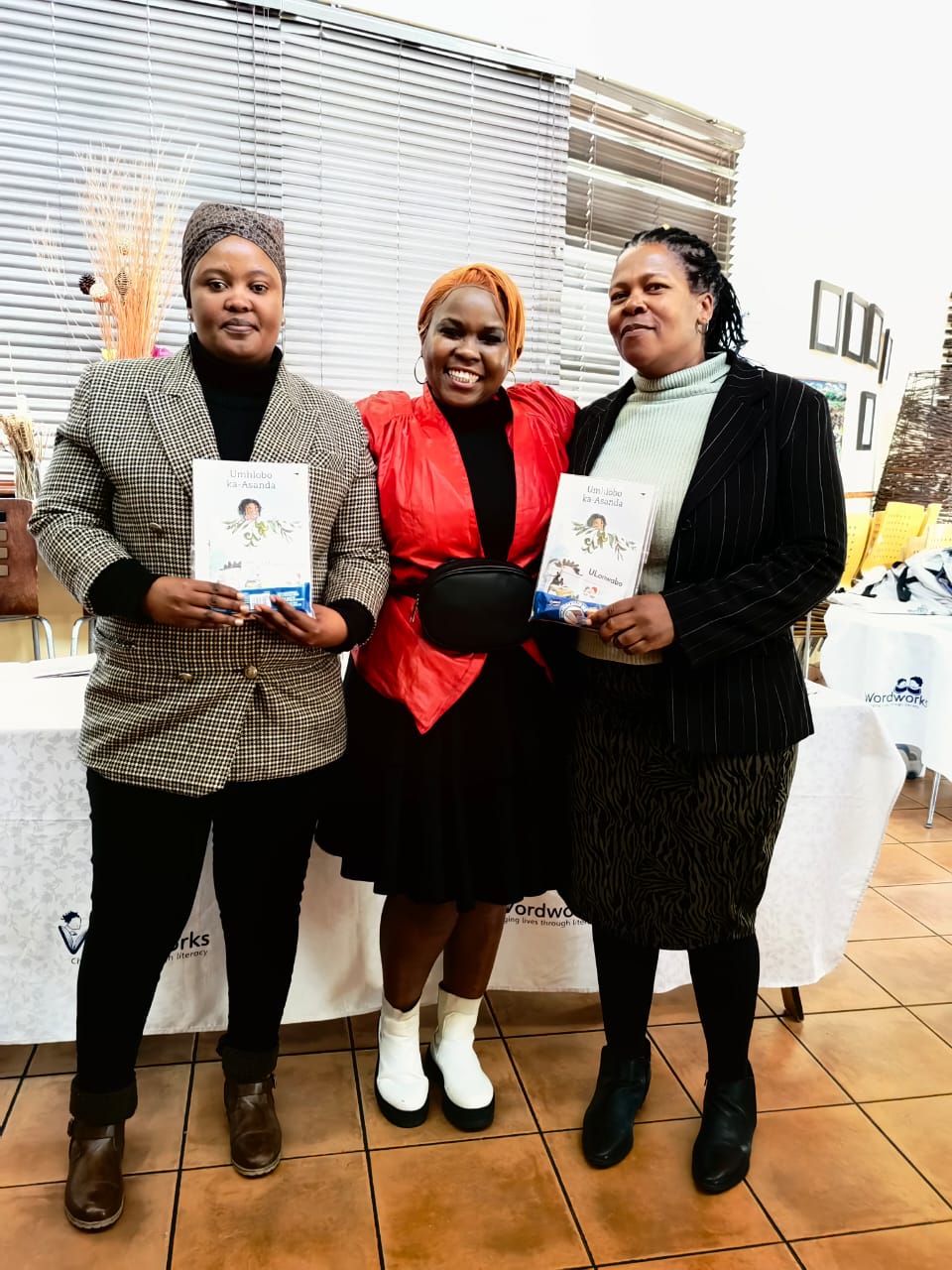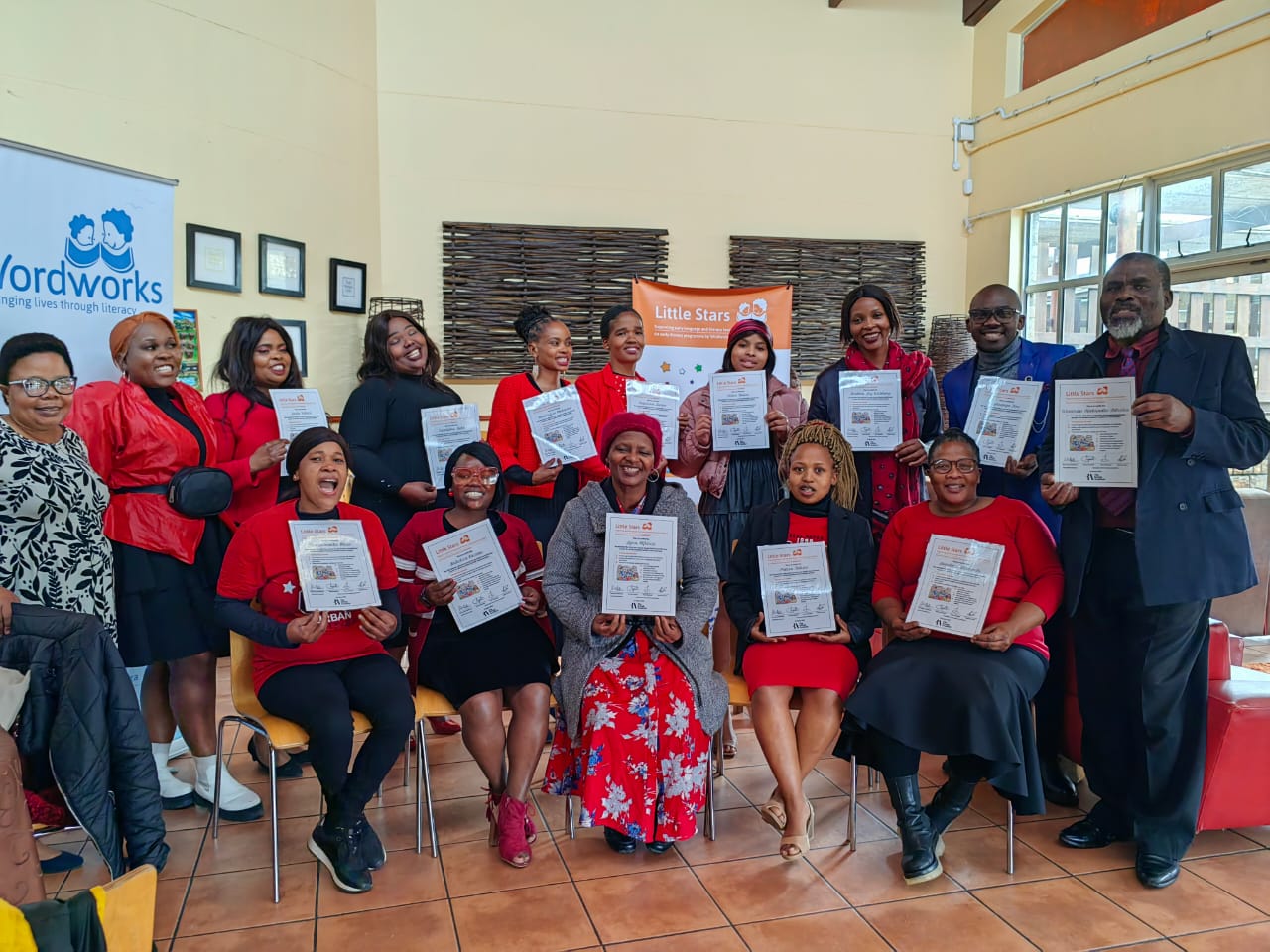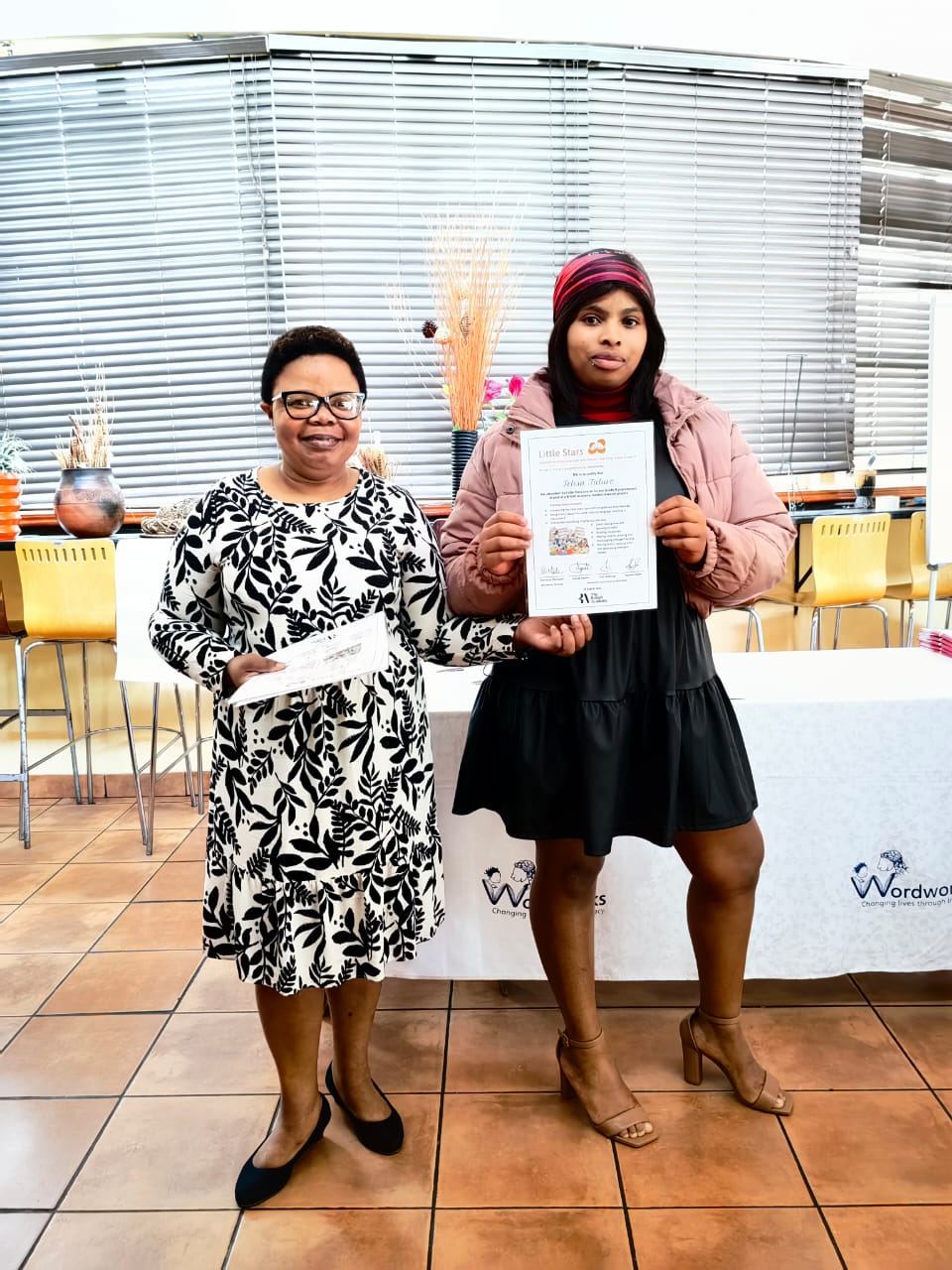 Great-grandparents, grandparents and parents – all dedicated to supporting the little ones' learning at home!
Another special Home-School Partnerships (HSP) certification event!
Levana Primary School is another of Wordworks' valued, long-term partner schools. It is lovely to see a great-grandfather and a great-grandmother (pictured) who took the 8-week course to benefit the young ones in their care at home!
Congratulations to Teacher-facilitators, parents and caregivers, who give up their time after hours to make these workshops happen.