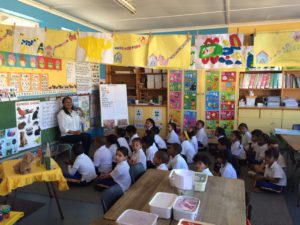 This programme is designed to strengthen language and emergent literacy in Grade R classrooms. It is interactive, activity-rich and CAPS-aligned and is built around a 2-week story-based framework.
Wordworks trains trainers to offer this resource-based programme to Grade R teachers. The teacher training integrates theory and practice, giving opportunity for reflection and planning. It deepens teachers' understanding of the vital role they play in building language and literacy, and equips them to partner with parents.
The programme is for Grade R teachers working with children aged 5 – 6 years.


       Download the Stellar Programme story-based resources.