Our partners in 2018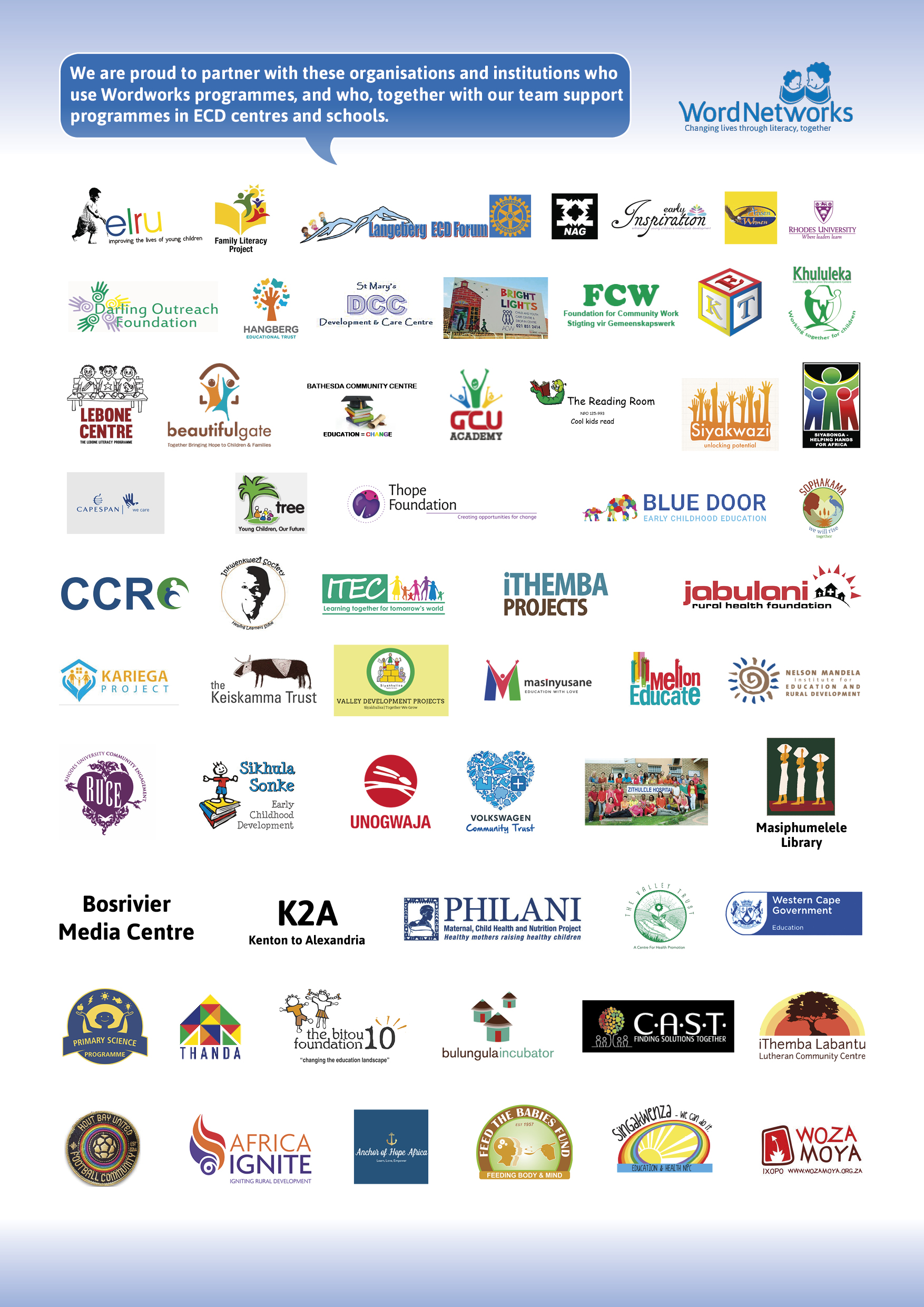 A significant proportion of our work takes place together with schools and centres reporting to the Western Cape Education Department (WCED).  Click here for the reports sent to WCED Districts in 2017 and 2018.
In addition to the partners who used our early literacy programmes in their work, we also had strong collaborative working relationships with these organisations and institutions: Shine Literacy, Mikhulu Trust, The Reach Trust, Help-2-Read, Book Dash, Nal'ibali, Biblionef, Funda Wande, UCT's Schools Development Unit and the Department of Education.
In 2017 we worked in partnership with 54 organisations and 308 ECD centres and schools that were members of WordNetworks.
Through this network, programmes are being used in the Western Cape, Eastern Cape and KwaZulu Natal.