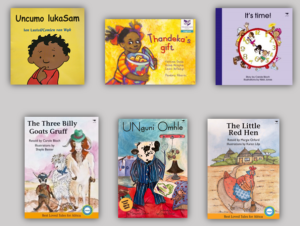 'Much has been said about the great need to make quality local books available and affordable, especially for young children.
During literacy month in September, we are celebrating a collaborative initiative that is making it possible for many more children to have beautiful books in their own language.
Through an initiative between NGOs and publishers, 16 organisations have been able to purchase 12 402 children's books in six languages for an average of R21 per title!
This project was initiated by Biblionef, Wordworks, Smartstart, Blue Door ECE and Nal'ibali, who selected titles, sent out a call for interest to NGOs and worked with publishers to co-ordinate bulk printing orders.'