The Home-School Partnerships programme is designed for Foundation Phase and Learning Support teachers to facilitate a space for parents in which to share knowledge and ideas about children's language and early literacy development. The programme builds co-operation between families and schools, and encourages parents and caregivers in their role as their children's first teachers. Teacher- facilitators run a programme of workshops for parents and caregivers of 5–8 year old children. The workshops run for 2½ hours a week over eight weeks..
Click on the picture below to download the information sheet.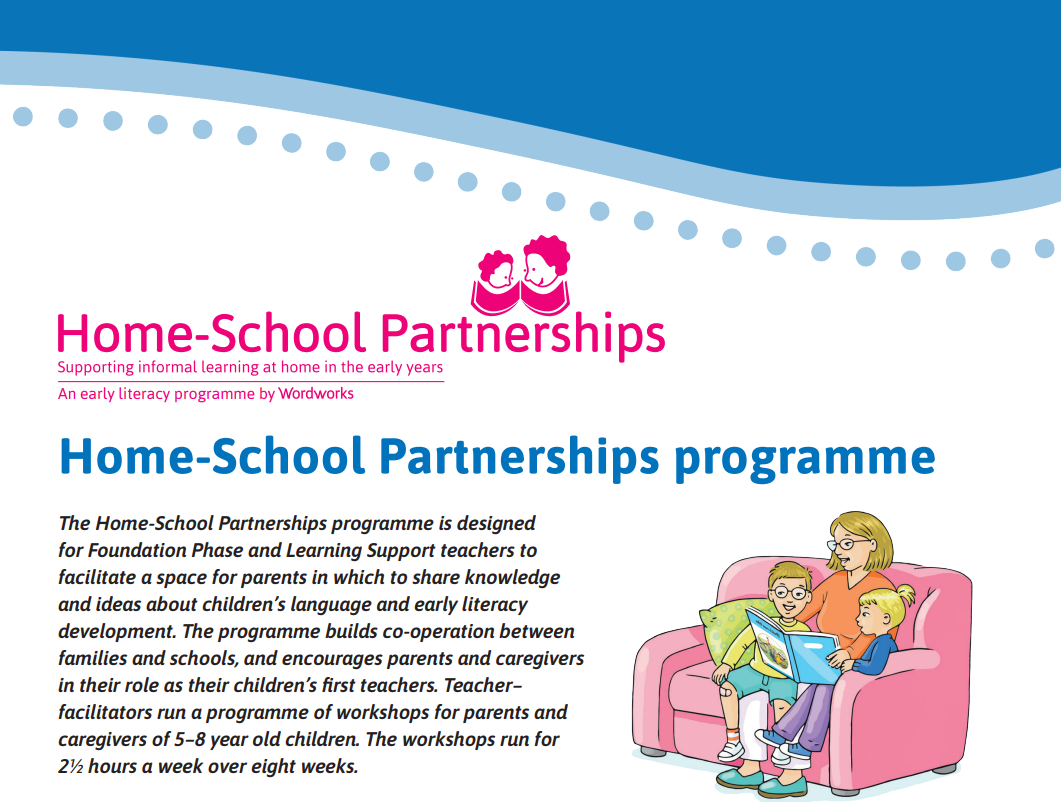 Click here to download the order form. Click here to download the catalogue sheet.