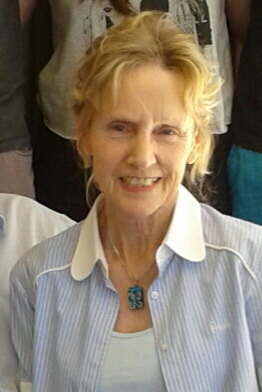 Lynette du Preez has recently signed off from the Ready Steady Read Write Programme after eight years. She became involved with the programme after she retired as a high school teacher. While most people would be easing into their well-deserved break, Lynette decided she wanted to be involved with helping children to read and write.
"After attending training, I started with the Ready Steady programme at St Andrews Primary in Saldanha Bay. As the material was mostly in English, I translated some of it into Afrikaans. Initially I tutored four Grade 1 children in a small storeroom. The next year, four parents from the community joined my team. In 2013, I moved to Cape Town and started the programme at Simon van der Stel Primary in Wynberg. Two happy years followed with a team of six diligent tutors. On my return to Veldrif, I started the Ready Steady programme at Noordhoek Primary with six volunteers. After my husband's health deteriorated, I was obliged to leave the project.
A highlight for me as a tutor was when I explained to a child how letters form a word. I saw his eyes light up, and he said: "Oh, is that how it works!"
These eight years enriched my life tremendously. I met and worked with friendly people and saw that I could make a difference in a child's life. My wish to continue until my eightieth birthday, was not fulfilled, but I cherish the lovely memories.
Thank you, Wordworks!"