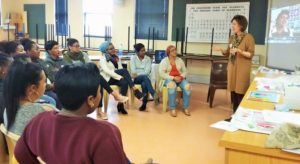 New Wordworks' partner organisation, Bitou 10 (Plettenberg Bay), joined The Lebone Centre (Grahamstown), Sophakama Community Partnership (Pearston) and Masinyusane Development Organisation (PE) at our training workshop in August. Read more about these WordNetworks partners below: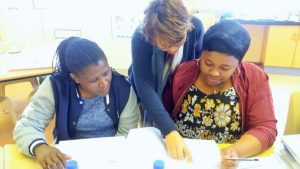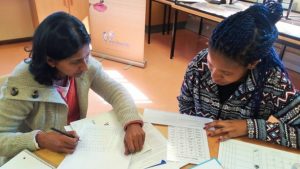 Bitou 10 Foundation
The Bitou 10 Education and Development Foundation works with the 10 government schools and 30 Early Childhood Development (ECD) sites in the Bitou municipal district near Plettenberg Bay. They provide a variety of services to these schools including literacy and mathematics; art, music and drama; occupational and remedial therapy and E-learning support.
The Lebone Centre
The Lebone Centre in Grahamstown aims to work in partnership with the relevant communities to address the effects of poverty and help children to maximize their potential. In addition to running a pre-school and an aftercare facility at the Centre, Project Read is one of their literacy projects.This programme is run at 4 schools surrounding the Lebone Centre, targeting Foundation Phase children from Grade R to Grade 3.
Sophakama Community Partnership
Sophakama (which means "We will rise") is the community partnership programme of the Plains of Camdeboo Private Nature Reserve in the Karoo. It has two primary portfolio areas: Early Childhood Development and Environmental Education. One of their projects is an early literacy programme which is run in two primary schools in Pearston by volunteers who work with the children every week
Masinyusane Development Organisation
Masinyusane (which means "Let us raise each other up") is an education non-profit working with children and families in the townships of Port Elizabeth. The organisation hires and trains unemployed youth to implement their initiatives. They also strive to send as many of these young people to college or university.