Wordworks attended the AGM of one of our Lead Partners, the Langeberg ECD Forum in Montagu, on Thursday 16 August. The event was well attended, with 21 ECD centres from Robertson, Ashton, Bonnievale, McGregor and Montagu being represented. Also there were Augusta Brandt and Melissa Jacobs, National and Western Province chairpersons of the South African Congress of Early Childhood Development (SACECD).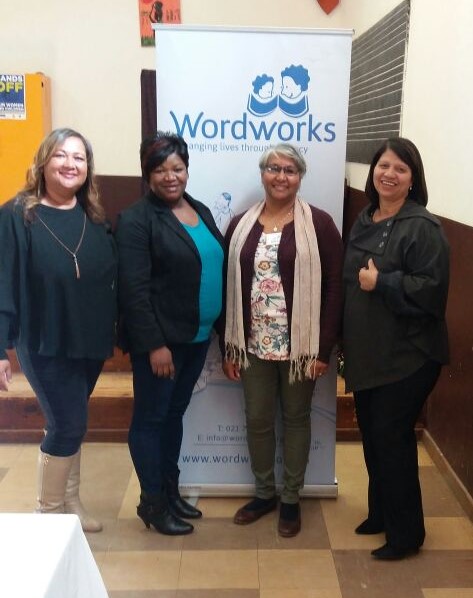 Wordworks distance mentors, Cathy and Gaynor, were happy to have the opportunity to speak about the HSPP and the impact this programme can have on parents and families. This year, trained facilitators from 8 ECD centres in the Langeberg region, are running the programme with their parents.
We were privileged to be able to visit all these sites the day before the AGM and were encouraged by the wonderful work and commitment that we witnessed on our visit, despite many challenges faced by these communities.
It gave us special pleasure to be able to hand over a Wordworks gift pack of books, puzzles and games to each of the 21 centres attending the AGM.