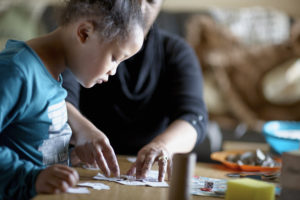 This programme is designed to to facilitate a learning space for parents in which to share knowledge and ideas about children's language and early literacy development. The programme builds co-operation between families and schools, and encourages parents in their role as their children's first teachers.
Wordworks trains, provides resources and mentors teachers to facilitate weekly workshops for groups of parents of children aged five to eight years. The workshops run for two hours a week over eight weeks.  
This programme is for parents and caregivers of children aged 4-7 years.

Click here to download the HSP information sheet.
If you are interested in HSP training, complete the Wordworks Programmes: Expression of Interest Form here.