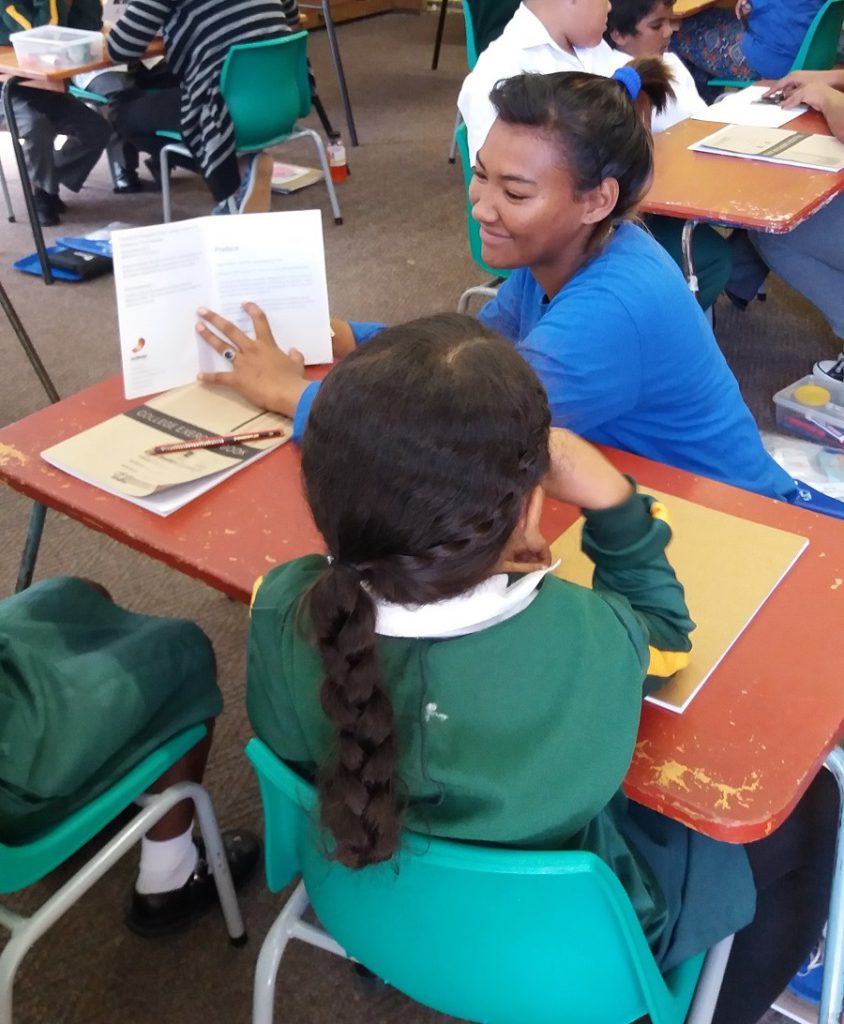 This programme is designed to be used in Grade R to build a solid language and literacy foundation and as an early intervention in Grade One. It can also be used to support Grade Two and Three children to learn to speak, read and write in a second language.
Wordworks trains and mentors site Co-ordinators who manage and support tutors to work with pairs of children, on a weekly basis for at least six months. Many of the tutors are women who volunteer from local school communities. No qualifications are required.
This programme is for tutors working with children aged 5-8 years.
Click here to download the RSRW information sheet.
If you are interested in RSRW training, complete the Wordworks Programmes: Expression of Interest Form here.